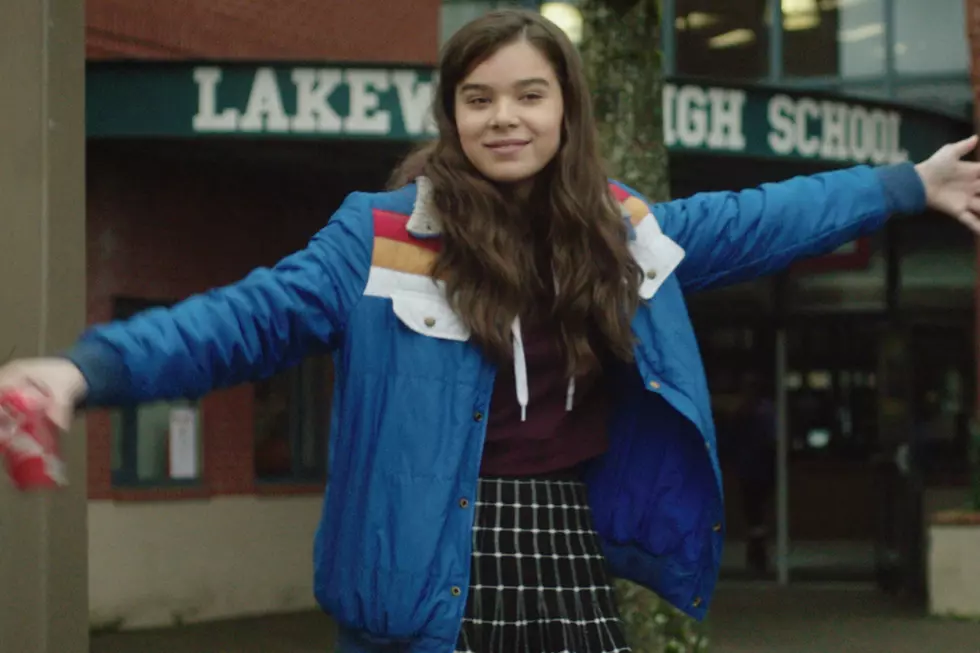 Hailee Steinfeld Is in Talks to Join Paramount's 'Bumblebee' Spinoff
STX Entertainment
While fans might be a little cynical about a Transformers multi-verse, there are plenty of reasons to be excited about their planned Bumblebee prequel. For one, Christina Hodson's script has widely been praised as a standout in the franchise thus far. For two, the film will serve as the live-action directorial debut of Kubo and the Two Strings director Travis Knight, whose visuals in that film  —  and whose overall body of work with animation studio Lakia  —  make him a name to remember in future projects. Oh, and there's this small little tidbit: the movie may now be adding a pretty talented star as its (human) lead.
According to Variety, Hailee Steinfeld is currently in talks with Paramount to star in the Transformers spinoff. Despite her relative youth  —  the actress is still only 20-years-old  —  Steinfeld has already made a name for herself with films like True Grit and The Edge of Seventeen (a personal favorite around these parts). While not much is known about the movie or the role she would be playing, we can assume that she forms some sort of personal bond with Bumblee and helps defend Earth against the evil Decepticons. You know, like you do.
And if you'd still like to keep the focus on Transformers: The Last Knight, well, hey, no problem. Here's the synopsis for perhaps the final movie in Michael Bay's Transformers universe:
The Last Knight shatters the core myths of the Transformers franchise, and redefines what it means to be a hero. Humans and Transformers are at war, Optimus Prime is gone. The key to saving our future lies buried in the secrets of the past, in the hidden history of Transformers on Earth. Saving our world falls upon the shoulders of an unlikely alliance: Cade Yeager; Bumblebee; an English Lord; and an Oxford Professor.