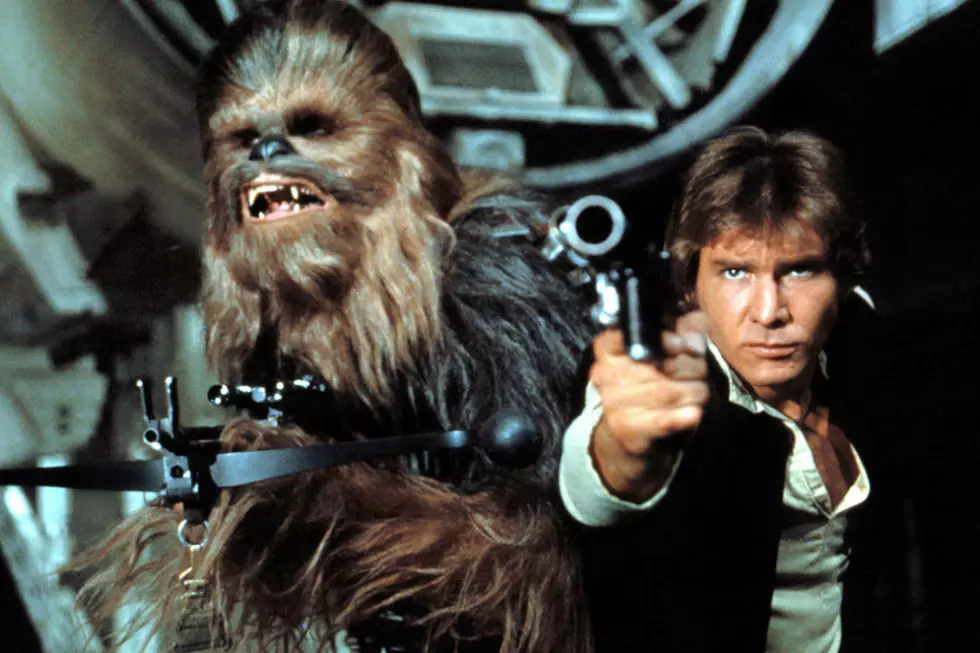 Woody Harrelson Hangs Out With Han and Chewie in New 'Han Solo' Set Photos
Lucasfilm
We haven't seen too much of the Han Solo movie, except for all that hot goss about why Phil Lord and Chris Miller left the project, but the set photos have been trickling in. Yesterday, a couple pictures surfaced from the set of our young Han (Alden Ehrenreich), Chewbacca, and Woody Harrelson's mysterious character together and in costume on set.
The photos, obtained by TMZ, were apparently taken before Ron Howard took over directing the film, and show our crew of heroes on what appears to be a levitating platform. Star Wars does love to put Han Solo on those. But it doesn't look like anyone's getting encased in carbonite here; at least not as far as I can tell this is some kind of entrance hall. There also looks to be another female character in the scene — perhaps Emilia Clarke?
I also like that sculpture or whatever it is to the left — this definitely reminds me a lot more of the opulence of the prequels than the industrial look of the original movies, which fits because this is supposed to take place between the two. Solo, again, has a cool jacket, but Harrelson's silvery-gray trench coat look might give his a run for its money.
Star Wars' still officially untitled Han Solo movie will hit theaters May 25, 2018.