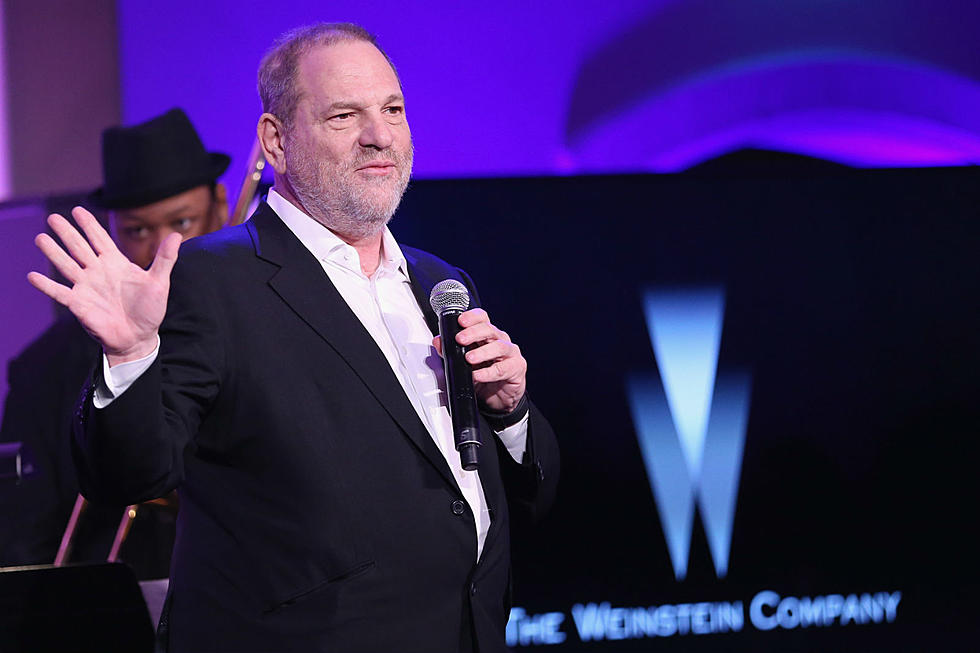 Harvey Weinstein Resigns From The Weinstein Company Board
Kevin Polk, Getty Images
It's official: Harvey Weinstein is out as co-chairman of The Weinstein Company after the company's remaining board met on Tuesday to accept his resignation. The board members, including Bob Weinstein (who was himself just accused of sexual harassment), voted to ratify Harvey Weinstein's October 8 termination and to consider what is essentially a loan from Colony Capital, the private equity company that's assisting TWC while it waits to be bought out.
According to The Hollywood Reporter, TWC was struggling financially even before the scandal broke, and may never return to its glory days of Oscar kingship. Its only big awards season player for 2017 was The Current War, which has been pulled from its November 24 release. That leaves fare like Tulip Fever and Wind River, the latter of which was Weinstein's biggest film of the year so far with a $40 million gross and is unlikely to be considered for any of the higher profile nominations.
Harvey still has a 20 percent stake in the company, which could be bad news for any deals the board wants to make down the line. His stake still allows him to hold power over the company's decisions — too much power, according to attorney Larry Hutcher, whom THR spoke to about the situation. "If I were advising Colony," Hutcher explained, "I would stipulate that a sale include Harvey's interest, but his sense of entitlement might cause him to hang on, even if it meant the death knell of the company."
TWC is now struggling with a PR nightmare of shaky relationships with talent agencies, actors, and powerful Hollywood players who may not want to be associated with the company anymore. Several filmmakers, including Lin-Manuel Miranda (who co-created In the Heights, which TWC holds the movie rights to), have asked the company to allow them to take their projects elsewhere. TWC insists it's still working on a rebrand, but a name change might not be enough.
Gallery: Nine Films That Could Be Affected by The Weinstein Company Scandal: