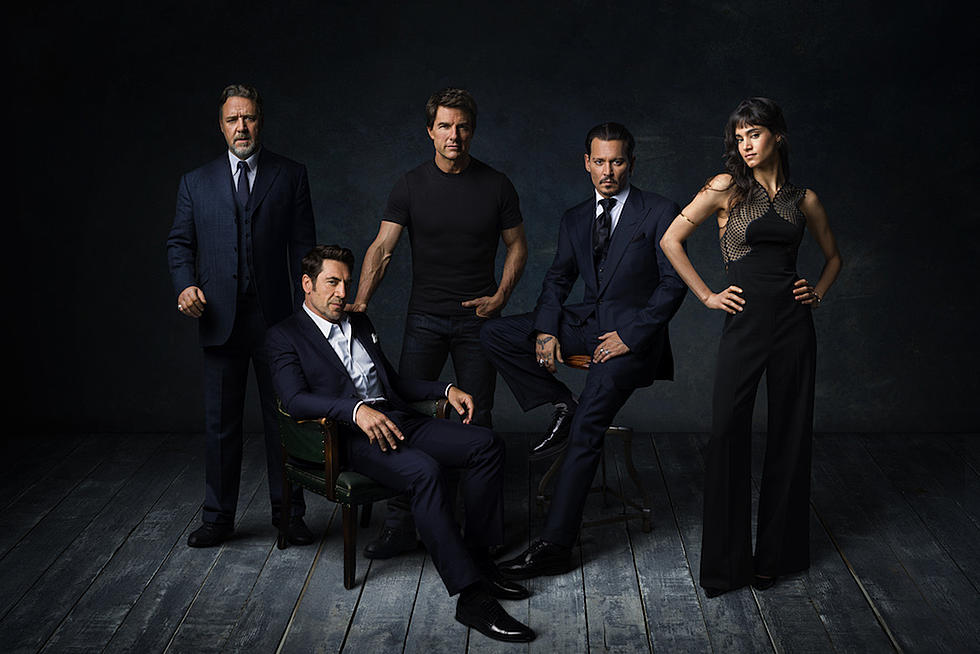 Things Look Worse for the Dark Universe as 'Invisible Man' Loses Its Writer
Universal
The future of the Dark Universe has looked bleak since the first reviews of The Mummy dropped last year, and the franchise has been shedding directors and writers ever since. The general consensus amongst those who have stayed on is that they're waiting for Universal to get it together and figure out what they're doing with these movies, but many — such as Ed Solomon, the screenwriter of the Invisible Man remake — have gone ahead and jumped ship.
Solomon (Men in Black, Now You See Me) explained to Digital Spy that he's left The Invisible Man because he didn't think his ideas and Universal's meshed very well.
At the end of the day, I think Universal and I had a different idea of what the movie was gonna be. We began thinking that our notions would meld, and I should've listened more closely to what they really were wanting.

I think Universal has had to come to a kind of reckoning of, 'What are we doing with the Dark Universe?' and, 'What is our real intention with it?', and I think they're reconfiguring it now, which I think is probably good.

So I'm not working on it.
The Invisible Man was supposed to tie into the mythos built vaguely into The Mummy: a group of people, led by Russell Crowe's Dr. Jekyll, work to study and contain elements of evil around the world, bringing Universal's classic monsters into the modern era. It's an idea that could work if it was executed well, but The Mummy was a bomb with both critics and audiences over the summer, and it threw the whole franchise into jeopardy.
The Invisible Man is also complicated by the casting of Johnny Depp, whose domestic violence allegations don't seem to be hindering his ability to get roles, though movies in which he's been cast, such as the Fantastic Beasts sequel The Crimes of Grindelwald, have come under fire by fans upset by his casting. The Invisible Man might have to go through more than just a screenwriter change if it wants to appeal to audiences.
Gallery – Tom Cruise Action Movies, Ranked: