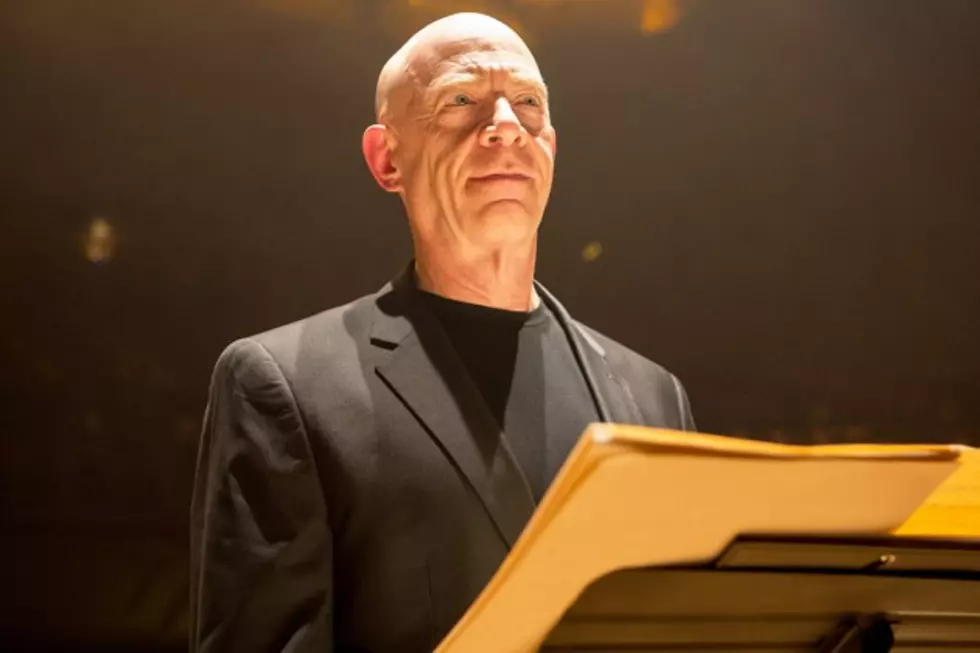 J.K. Simmons Reunites With 'Whiplash' Director for 'La La Land'
Sony
Following his stunning feature debut with Whiplash, we've been excited to see where director Damien Chazelle will go next. That place is La La Land, a new film that reunites the Gangster Squad and Crazy Stupid Love duo of Ryan Gosling and Emma Stone. But the film has one other reunion up its sleeve: J.K. Simmons will re-team with his Whiplash director for the upcoming project.
Whiplash earned Simmons a Golden Globe and an Oscar for his riveting, intense performance in the film, so perhaps pairing with Chazelle for another project will yield similarly spectacular results.
THR reports that Simmons has joined Gosling and Stone in La La Land, described as "a modern take on the Hollywood musical." The film puts Chazelle in familiar territory with its incorporation of jazz music, with Gosling playing the lead role of a jazz pianist who falls in love with an aspiring actress, played by Stone. As the careers of both begin to skyrocket, so do the pressures of fame, and the pair are faced with the mounting difficulties of their relationship.
Chazelle actually planned on making La La Land before he made Whiplash, which was in turn based on the director's short film of the same name. Simmons recently dropped out of Kong: Skull Island, but appears next with Ben Affleck in The Accountant and the upcoming thriller The Lake, from Into the Storm director Steven Quale.