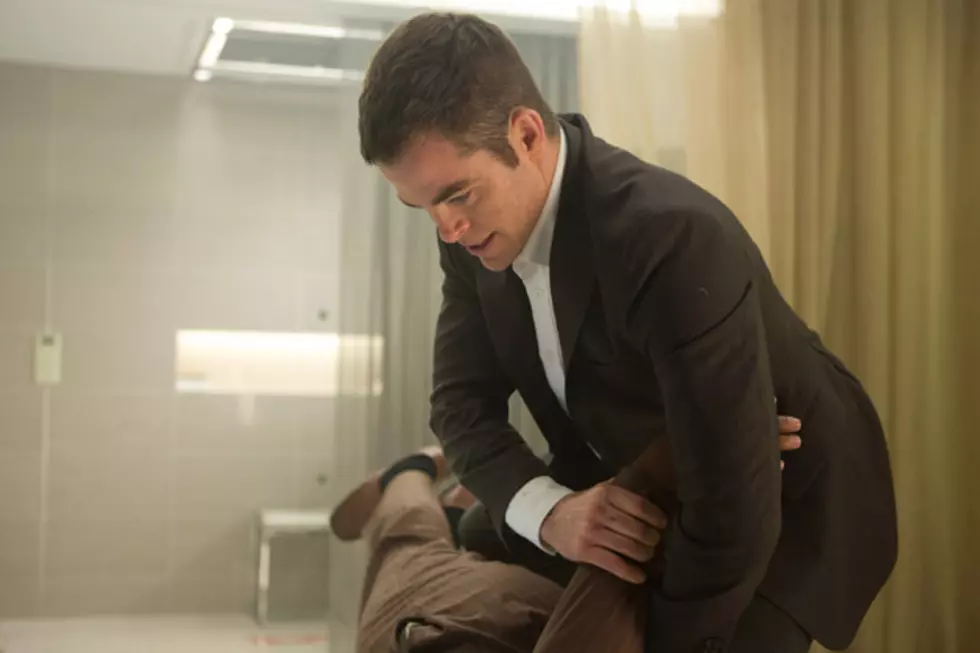 New 'Jack Ryan' Poster and Photos
Paramount Pictures
It was recently announced that Paramount's big reboot of the 'Jack Ryan' franchise would be pushed to a January, 2014 release; a move that left many wondering if this was any indication of the film's quality. Is the studio dumping this film? Let's take a look at the new 'Jack Ryan: Shadow Recruit' poster as well as some new photos to see what we can find out.
At first glance, this new 'Jack Ryan' poster is actually an interesting take on the standard "floating heads" design, but then take a closer look at Kevin Costner in the upper right.
Is that Kevin Costner or Alec Baldwin from 1988? No offense to Mr. Costner, but this is what he looks like in the movie compared to how badly he's been Photoshopped for the poster.
We like this new era of "seasoned veteran" roles for Costner; no need to try and pull a digital time machine and make him look like nearly unrecognizable. Below, we've got an additional look at stars Chris Pine, Keira Knightley and director Kenneth Branagh (who also stars as the film's villain).
Let us know what you think in the comments.
'Jack Ryan: Shadow Recruit' opens in theaters on January 17.