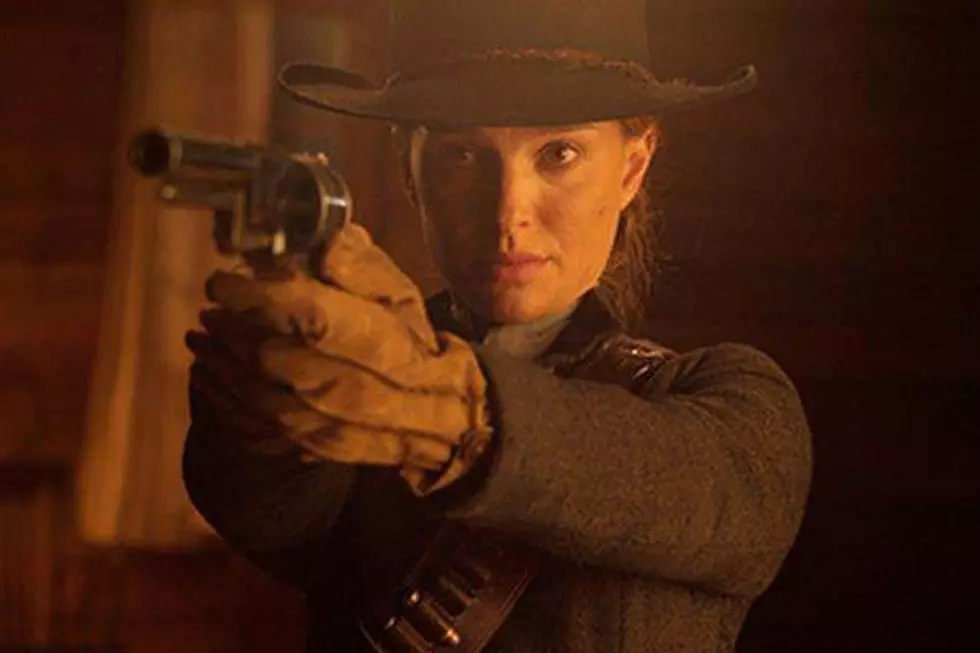 'Jane Got a Gun' Trailer: Do Not Mess With Natalie Portman's Family
The Weinstein Company
It's hard to think of a recent production with worse luck than Jane Got a Gun. This indie Western about a woman protecting her family from a gang of outlaws has gone through multiple directors (Lynne Ramsay never showed up on the first day of production and was replaced by Warrior's Gavin O'Connor), multiple casts (Michael Fassbender, Jude Law, and Bradley Cooper all came and went from the film before shooting began), and even multiple distributors — its original studio, Relativity Media, is in the midst of bankruptcy proceedings, and couldn't afford to release the movie last month, as originally planned. The Weinstein Company swooped in and acquired Jane Got a Gun's rights, and they'll put the film out next winter. In the Old West, they'd say this dang thing was snakebit (and then probably hock a big one in a spittoon).
Which is too bad, because this first trailer actually looks very solid. Natalie Portman is a fantastic actress, and the notion of her grabbing a six-shooter and defending her family (and her baby!) looks pretty great. Joel Edgerton's a fine actor as well, and he's done very good work with O'Connor before (he co-starred in Warrior with Tom Hardy). Here's the film's plot synopsis, from Wikipedia:
Jane Hammond (Natalie Portman) has built a new life with her husband Bill "Ham" Hammond (Noah Emmerich) after being tormented by the Bishop Boys gang. She finds herself in the gang's crosshairs once again when Ham stumbles home riddled with bullets after dueling with the Boys and their relentless leader, Colin (Ewan McGregor). With the vengeful crew hot on Ham's trail, Jane has nowhere to turn but to her former fiancé Dan Frost (Joel Edgerton) for help in defending her family against certain death. Haunted by old memories, Jane's past meets the present in a heart-stopping battle for survival.
Jane Got a Gun (finally [hopefully]) opens in U.S. theaters in February.