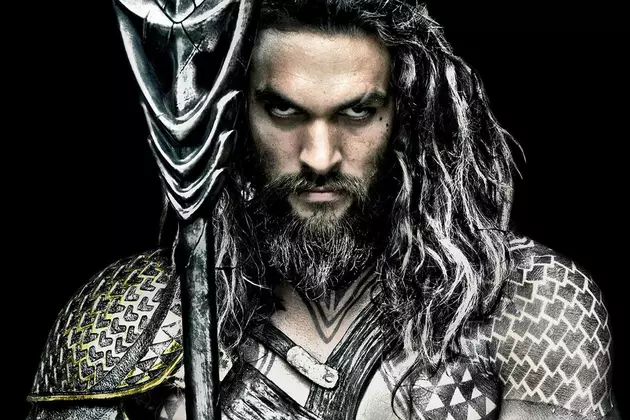 Jason Momoa's Aquaman Shreds in 'Justice League' Set Photo
Warner Bros.
Just yesterday, Warner Bros. revealed a new heavy metal logo for Justice League, which — as I pointed out — looked like exactly the sort of thing that Jason Momoa's Aquaman could get behind. Is Ben Affleck's Batman recruiting a team of superheroes, or assembling a heavy metal supergroup? Thanks to this new set photo, we have an answer.
As you can see, Momoa is clearly ready to front the DC Comics metal band of Zack Snyder's dreams:
The photo also offers our first look at Momoa in full Aquaman armor, which definitely looks exactly like the sort of attire one would need to commence proper head-banging. Jokes aside, Momoa's Arthur Reed / Aquaman is one of the more intriguing elements of Justice League; he was certainly a highlight in the footage WB presented at Comic-Con.
We've already seen Affleck's Batman and Gal Gadot's Wonder Woman in action, but it'll be interesting to see how Momoa, Ray Fisher (Cyborg) and Ezra Miller (The Flash) play off of the established heroes in DC's movie universe. Judging by that footage from Comic-Con, things are about to get a bit more lively.
Justice League hits theaters on November 17, 2017.