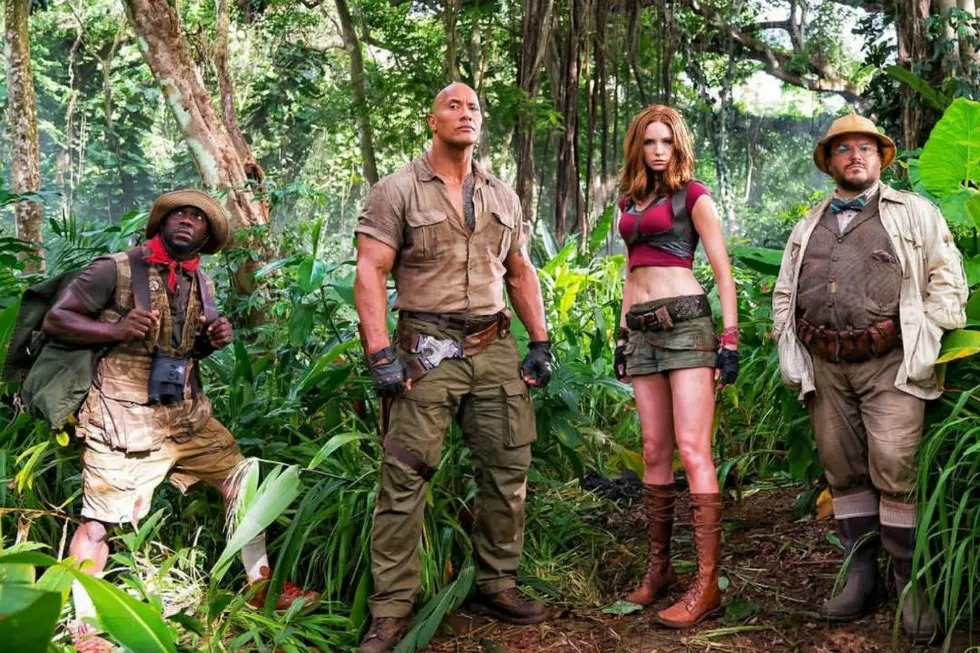 Of Course They Used 'Welcome to the Jungle' in The Rock's 'Jumanji' Trailer Teaser
Sony
There's a lot more action coming i this Wednesday's new trailer for Jumanji, and The Rock has done us all a favor of posting a teaser with all the best bits. Motorcycles! Piggyback rides! A giant hippopotamus! Jack Black saying "I can't even"!
Plus, an appearance by Taika Waititi regular Rhys Darby! Check it out:
Jumanji: Welcome to the Jungle puts a 21st century spin on the classic board game: instead of a board game, the gang of teens who come across it are sucked into a video game instead and must fight through it to find their way out. It looks like a lot of the comedy will come from the fact that the characters in the game tat all the kids get turned into are basically the polar opposite of what they are in real life — the nerd becomes The Rock, the ditzy hot girl becomes Jack Black's tubby bespectacled explorer, etc.
While cleaning out a school's basement, four teenagers find a vintage video game version of Jumanji and get sucked into its jungle setting.
Jumanji: Welcome to the Jungle opens December 20.