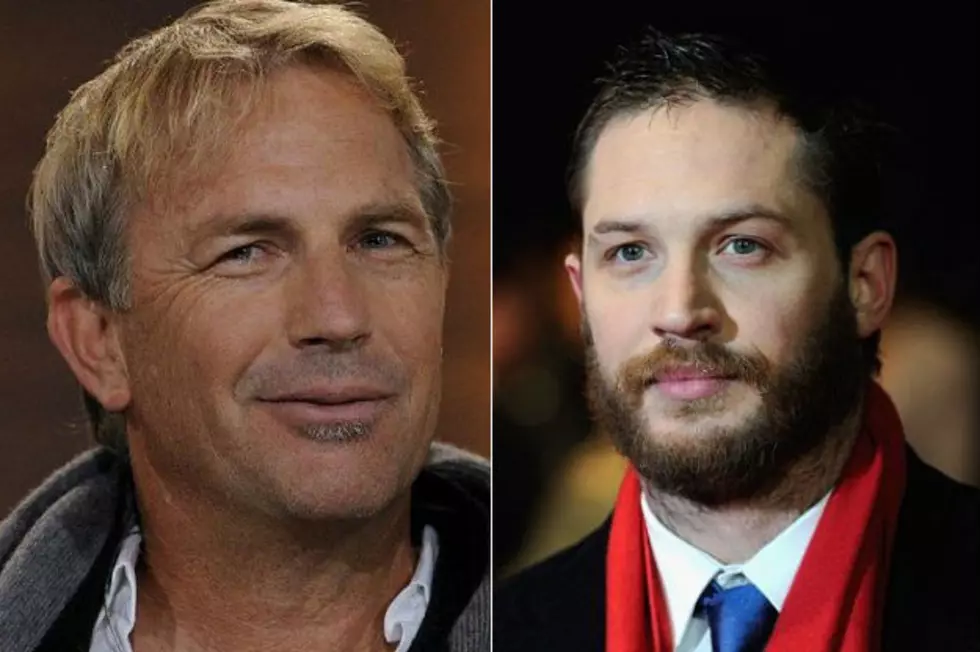 Kevin Costner to Star in Two Tom Clancy Adaptations, Tom Hardy Being Eyed for Lead
It seems that Paramount is taking a page out of 'The Avengers' notebook by casting Kevin Costner in not one, but two Tom Clancy adaptations as the same character. First up is the Kenneth Branagh Jack Ryan reboot, and then the Christopher McQuarrie adaptation of 'Without Remorse' -- the latter of which is eyeing Tom Hardy to lead.
The Film Stage is reporting that Paramount has signed Kevin Costner to play the role of William Harper, "a true blue American idealist who recruits and mentors both Ryan and John Kelly," in the films 'Jack Ryan' and 'Without Remorse.' John Kelly will transform into John Clark by the end of 'Without Remorse,' and the studio is looking at Tom Hardy (who isn't? Because seriously) to play that role.
Tom Hardy's 'This Means War' co-star Chris Pine is playing Jack Ryan in the Kenneth Branagh reboot of the franchise, which recently added Keira Knightley in the role of Ryan's wife. The film follows financial analyst and former Marine Jack Ryan as he uncovers a Russian plot to completely destroy the US economic system, forcing him to go on the run to save his wife and, you know, our money and freedom and stuff.
With Costner taking on roles that cross over into other films in the Clancy universe, this is becoming 'The Avengers' for dads who spend a lot of time in the bathroom with their books.