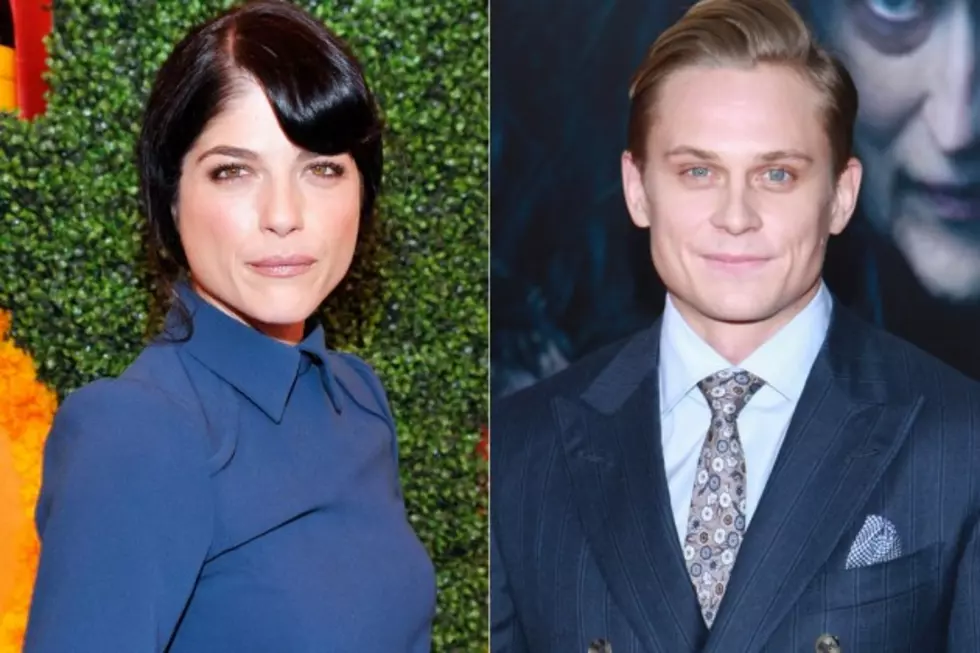 FX 'American Crime Story' Casts Its Kris Jenner and Kato Kaelin
John Sciulli / Rob Kim, Getty Images
Years prior to the media empire, Blair will play Jenner as ex-wife to David Schwimmer's Robert Kardashian, then Simpson's attorney and confidant. Entertainment Weekly, meanwhile, reveals that Magnussen will play the role of Kato Kaelin, a guest at the Simpson property at the time of the infamous murder of Nicole Brown and Ron Goldman.
The 10-episode miniseries follows Jeffrey Toobin book The Run of His Life: The People v. O.J. Simpson, with episodes written by Scott Alexander & Larry Karaszewski, and directed by Ryan Murphy. Produced by Murphy, Nina Jacobson, Brad Simpson, Brad Falchuk and Dante Di Loretto, so reads the official synopsis for the new series, which begins production this year:
'American Crime Story: The People v. O.J. Simpson' is a look at the O.J. Simpson trial told from the perspective of the lawyers that explores the chaotic behind-the-scenes dealings and maneuvering on both sides of the court, and how a combination of prosecution confidence, defense wiliness, and the LAPD's history with the city's African-American community gave a jury what it needed: reasonable doubt.
Blair and Magnussen join a cast that thus far includes, Jordana Brewster as Denise Brown, Kenneth Choi as Judge Ito, Connie Britton as Faye Resnick, Courtney B. Vance as Johnny Cochran, John Travolta as Robert Shapiro, David Schwimmer as lawyer Robert Kardashian, Cuba Gooding Jr. as the titular criminal, and Sarah Paulson as prosecuting attorney Marcia Clark. Keeping to the American Horror Story model, subsequent seasons will follow another headline-making real-world crime, though it's unclear if the series would reuse cast members, like its predecessor.
Production should begin in California in the near future, but who else should join FX's American Crime Story: The People v. O.J. Simpson?
Check Out 100 TV Facts You May Not Know!