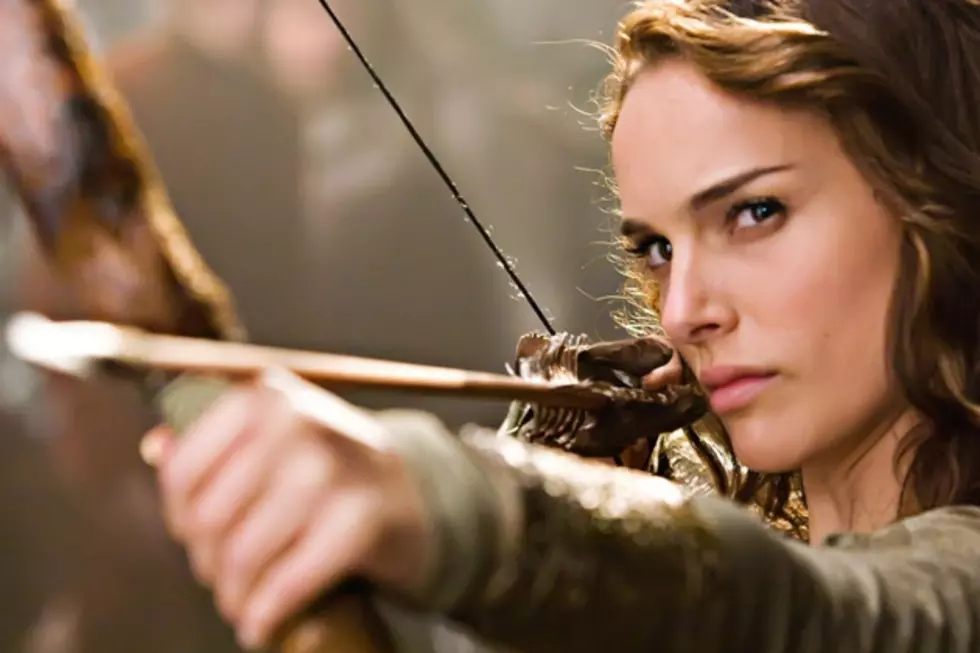 Director of Natalie Portman Western 'Jane Got a Gun' Quits on the First Day of Filming
Universal Pictures
It's common for a film to cycle through various different directors in the development stage. It's less common for a director to drop out of a project a few weeks before shooting is set to begin (looking at you, Mark Romanek). It's impossibly rare for a director quit on the first day of shooting. But that's what seems to have happened with director Lynne Ramsay on the Natalie Portman/Michael Fassbender film 'Jane Got a Gun.'
So, what happens when the woman in charge of your entire production simply doesn't show up to the set? Well, it looks like everyone is just going to hang around and get paid for the time being, with the cast rehearsing and the crew hanging around the craft tables, swapping "crazy director" stories. Right now, it looks like the producers are rushing to find a new director instead of calling the entire production a wash. If they do manage to find a last minute replacement, that director is going to have every eye on the world on him. In its own sick little way, Ramsay leaving the film so suddenly is the best press this film could have gotten.
'Jane Got a Gun' is written by Brian Duffield is still set to star Natalie Portman, Joel Edgerton and Jude Law...although who knows for how much longer. The film (which follows a woman forced to defend her home when her criminal husband returns wounded with baddies in tow) sounded like one of the most interesting projects of the year, thanks to that cast and the involvement of Ramsay, who has a tendency to wait a long time between projects. The fact that she jumped onto this one so soon after 'We Need to Talk About Kevin' is evidence that something was up. In retrospect, maybe we shouldn't be surprised that she bailed out, but since we don't know the reasons for her departure quite yet, all we can do is throw baseless speculation to the wind (there were rumors of "creative differences" leading up to the start of filming).
[Ed. note: this is the second time is any many films that Portman's choice of director has been replaced. She previously lobbied for Patty Jenkins on 'Thor: The Dark World' (who left during pre-production to be replaced by Alan Taylor) and, as producer on 'Jane,' was instrumental in getting Ramsay hired.]
In any case, this news essentially guarantees that Ramsay is going to, in the words of an Old Timey Studio Mogul, "Never Get A Job In This Town Again." It's a shame, really: we were really excited to see another Ramsay film.