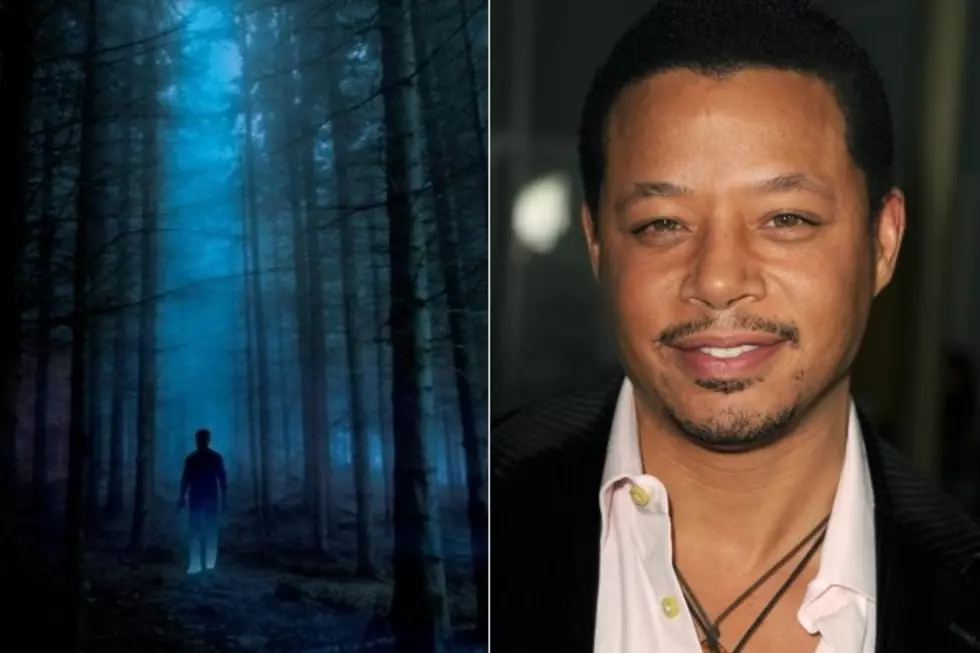 M. Night Shyamalan's 'Wayward Pines' Adds Terrence Howard as Regular
Thomas & Mercer / Kevin Winter, Getty Images
FOX's forthcoming M. Night Shyamalan limited series 'Wayward Pines' has made some significant Hollywood castings in recent weeks, and today shows no signs of slowing down. Former 'Iron Man' and 'Law & Order' star Terrence Howard has officially joined the drama in a regular role, but whom will he play?
Howard will take the role of Sheriff Pope, an old-school lawman who takes offense when Secret Service agent Ethan Burke (Matt Dillon) appears in the mysterious town in search of two missing colleagues. Ethan believes Pope to be out of his mind, but Pope puts forth the same about Ethan.
Starring Dillon, 'Captain America' player Toby Jones, Carla Gugino and Oscar-winner Melissa Leo, based on the novel of the same name by Blake Crouch and written by Chad Hodge, 'Wayward Pines' follows Secret Service agent Ethan Burke as he travels to Wayward Pines, Idaho on a mission to find two missing federal agents. The series is said to be in the vein of 'Twin Peaks.'
The series will most likely debut on FOX as a limited series in 2014, similar to FOX's recent orders of 'The Following' and '24: Live Another Day.' Who do you think M. Night Shyamalan should cast next for his first major foray into television?