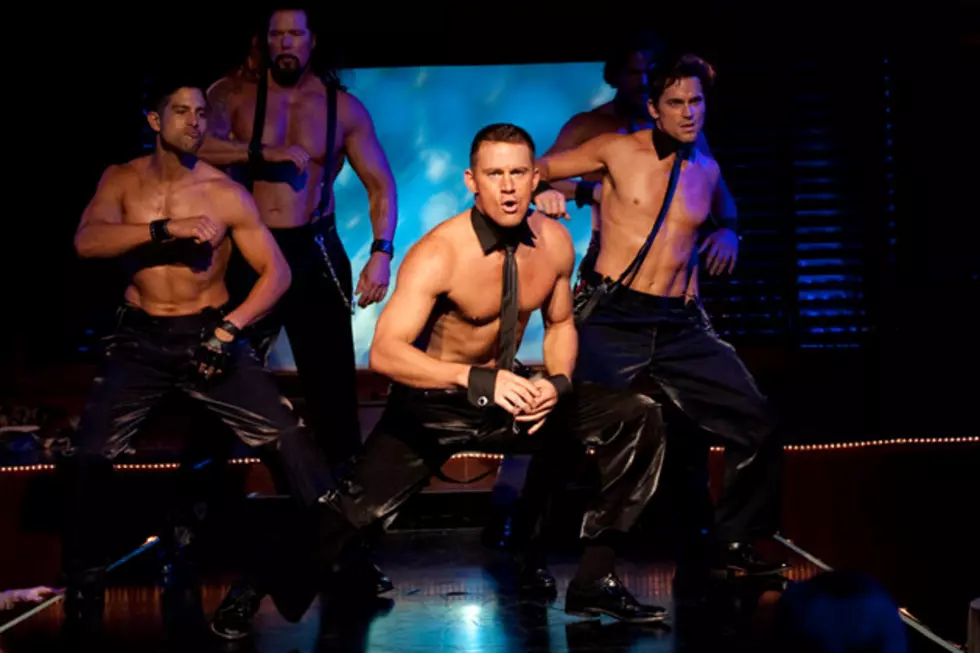 'Magic Mike 2′ Is Going To Be "Hilarious" Says Steven Soderbergh
Warner Bros.
We haven't received an update on 'Magic Mike 2' in quite some time. The last significant piece of 'Magic Mike 2' news came in September, when the rumor broke that Channing Tatum might actually make his directorial debut on the project, said to be a road trip movie. Today, however, we learn that 'Magic Mike 2' is very much alive and dancing; jump after the break to find out where the film stands.
'Magic Mike' director and soon-to-be-retiree Steven Soderbergh is currently doing the press rounds for his HBO Liberace biopic 'Beyond the Candelabra', and so he can expect to hear plenty of questions and/or pleading for a sequel to last summer's unexpected hit. Speaking with PrideSource, Soderbergh revealed that ideas are currently being tossed around like so many dollar bills for 'Magic Mike 2.'
We actually just had a meeting about it the other day. It's getting pretty far along. They've got a good idea. There were some stories and events that Channing lived through that we just couldn't fit in the first one. One of them is a really hilarious and very cinematic idea that we reluctantly didn't put in the first film, because it was such a big idea you could build a whole film out of it - but we didn't want to build that film out of it. It's perfect for this, though."
Of course, as Soderbergh is hanging up his directing cap, he won't be calling the shots on 'Magic Mike 2.' But he'll certainly be involved.
I want to help. I have some proprietary feelings about it, obviously. I want to make sure it gets done and done well, so we meet every couple of weeks to talk about where it's going. But it's gonna be good. It's a good idea. It's not a retread. And there will be more time spent with the characters - all of them.
Soderbergh goes on to say that the entire cast will return, so those fellows had better hit the gym real soon: no timetable has been set, but it's better to be safe (and pumped) than sorry.