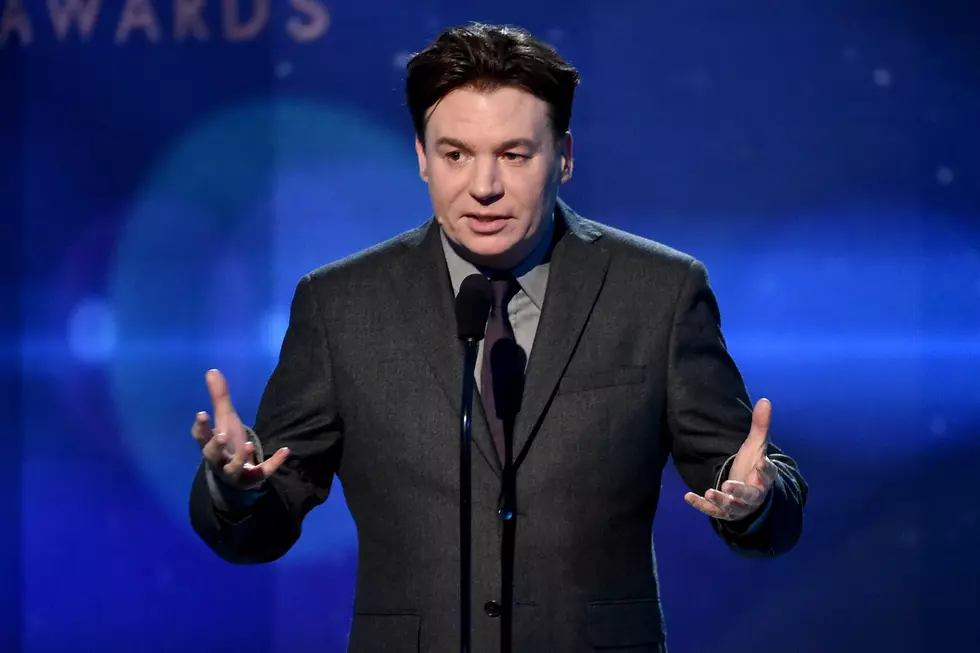 Excellent: Mike Myers in Talks for a Role in Bryan Singer's 'Bohemian Rhapsody'
Kevin Winter, Getty Images
Bryan Singer's Queen biopic looks like it'll get a little meta. Word on the street is that Mike Myers, who, along with Dana Carvey, immortalized the car sing-along to "Bohemian Rhapsody" in Wayne's World, is in talks for a role in Singer's movie about the band, which stars Rami Malek as Freddie Mercury.
Deadline reports that Myers is "negotiating" for a role in the movie, although in what kind of capacity, no one knows for sure yet. The Tracking Board's Jeff Sneider tweeted that he believes Myers will simply have a small cameo role, "One scene as a nod to introducing Queen to a new generation in Wayne's World."
Myers and Queen go way back — as far back as 1992, when Wayne slipped his Queen greatest hits cassette tape into Garth's car, and the buddies proceeded to rock out to one of the greatest opening credits ever. Need a refresher?
A cameo would make sense, since Myers is currently preoccupied with portraying British comedy legend Tommy Maitland on ABC's revived The Gong Show (but don't tell anyone). Bohemian Rhapsody would be his first big-screen appearance in a while, but he's also got a fourth Austin Powers movie coming soon, as well as a rumored Wayne's World sequel. The dream of the '90s is alive again. Maybe this means cassette tapes will come back in style.
Bohemian Rhapsody is set for a December 25, 2018 release.