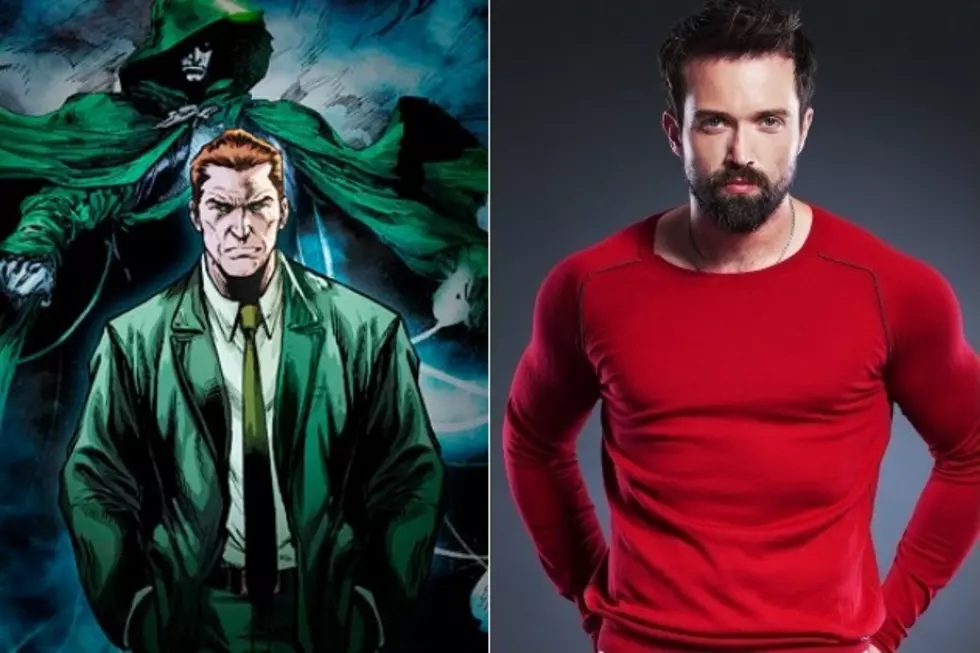 NBC's 'Constantine' Sets Emmett Scanlan to Play DC Superhero "The Spectre"
DC Comics / Ian McManus
DC's TV superhero stock grew even higher this week with the news that a 'Supergirl' series has begun development, and the playing field will get even more crowded if NBC's 'Constantine' has anything to say about it. To wit, Irish actor Emmett Scanlan has been added to the recurring cast of NBC's occult drama, portraying the eventual alter-ego of occult DC superhero "The Spectre"!
As reported by IGN, 'Guardians of the Galaxy' and 'Hollyoaks' star Scanlan will appear in a recurring role on the series as homicide detective Jim Corrigan, who goes on to eventually become the mysteriously super-heroic being known as "The Spectre." We imagine the series will be keeping that transformation in its back pocket for now, while IGN describes the character's 'Constantine' presence' thusly:
Corrigan will be a homicide detective in New Orleans who is plunged into Constantine's world of occult horrors. Furthermore, Corrigan is someone who is obsessed with justice, and who doesn't let police procedure or red tape stop him from putting away the bad guys, even if the bad guys turn out to be inhuman.
Based on the wildly popular comic book series "Hellblazer" from DC Comics, seasoned demon hunter and master of the occult John Constantine (Matt Ryan, "Criminal Minds") specializes in giving hell… hell. Armed with a ferocious knowledge of the dark arts and his wickedly naughty wit, he fights the good fight — or at least he did. With his soul already damned to hell, he's decided to leave his do-gooder life behind, but when demons target Liv (Lucy Griffiths, "True Blood"), the daughter of one of Constantine's oldest friends, he's reluctantly thrust back into the fray – and he'll do whatever it takes to save her.

Before long, it's revealed that Liv's "second sight" — an ability to see the worlds behind our world and predict supernatural occurrences — is a threat to a mysterious new evil that's rising in the shadows. Now it's not just Liv who needs protection; the angels are starting to get worried too. So, together, Constantine and Liv must use her power and his skills to travel the country, find the demons that threaten our world and send them back where they belong. After that, who knows… maybe there's hope for him and his soul after all.

The cast also includes Harold Perrineau and Charles Halford. Writer Daniel Cerone ("The Mentalist," "Dexter") serves as executive producer with David S. Goyer ("Man of Steel," "The Dark Knight Rises"). "Constantine" is produced from Bonanza Productions in association with Warner Bros. Television. The show is based upon characters published by DC Entertainment.
NBC's Constantine' TV series won't premiere until October 24, but in the meantime check out the latest trailer below, and tell us what you think of the latest DC addition to our TV screens!