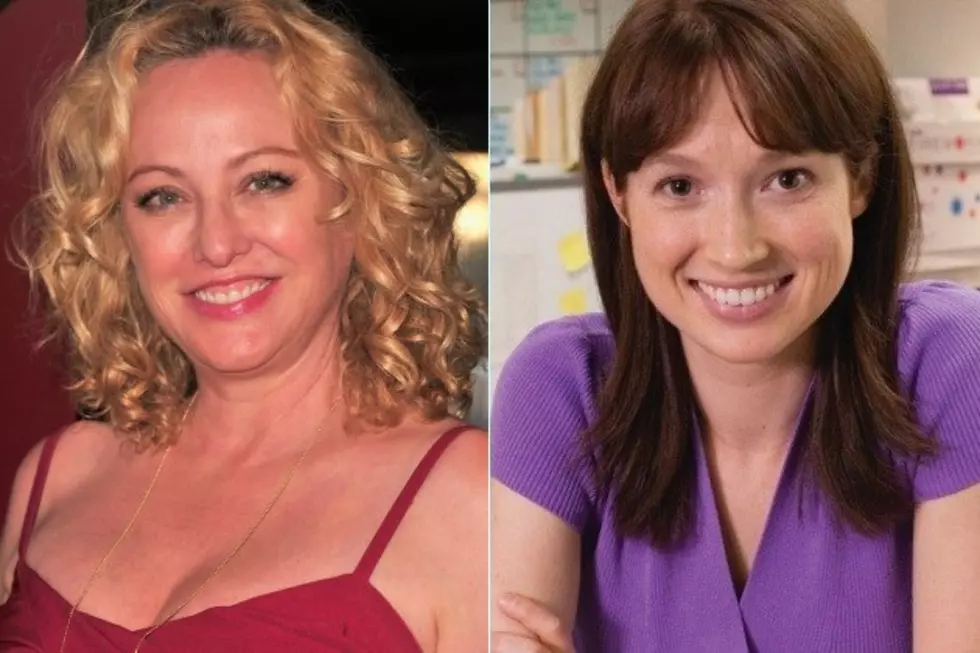 NBC Passes on Modern 'Hatfields & McCoys,' Ellie Kemper's 'Brenda Forever' and More
Mark Sullivan, Getty Images / NBC
Next week will deliver the majority of the news from the major networks Upfront presentations, but as we've been seeing for weeks, many renewal and cancellation decisions have already been made. NBC's troubled year could see some major upsets in its lineup, but now we're hearing that notifications have gone out to pilots the network intends to pass on, among them the Virginia Madsen-fronted modern 'Hatfields & McCoys,' and 'The Office' star Ellie Kemper's follow-up vehicle 'Brenda Forever.' Get the latest on NBC's pilot passes inside!
For as much as we love 'The Office's Ellie Kemper, it seems the cheery one-time Dunder-Mifflin receptionist won't have an immediate place on NBC next year. Via Deadline, we've learned that the peacock network has issued multiple passes on a number of pilots, among them 'Brenda Forever,' 'Hatfields & McCoys,' 'Holding Patterns,' 'The Gates,' 'The Secret Lives of Husbands and Wives,' 'Bloodline' 'The Sixth Gun,' and 'Joe, Joe Jane,' though 'Brenda Forever' may still remain in contention.
Whereas 'Brenda Forever' would have seen Kemper as the adult version of a chubby, awkward but incredibly confident 13-year-old who grew up to be a 31-year-old woman who still keeps her self-esteem high, the Charlize Theron-produced modern 'Hatfields & McCoys' was to be set in present day Pittsburgh, as a startling death re-ignites the feud between the two legendary families.
'Holding Patterns' followed a group of friends that survive a plane crash, while 'The Gates' adapted a UK comedy about parents' lives as they drop off and pick up kids from school and 'Joe, Joe and Jane' followed conflict-avoidant children's book author caught between his best friend and wife.
More announcements will likely pour in, but what say you? Did you have any interest in catching the NBC pilots on the schedule next year?