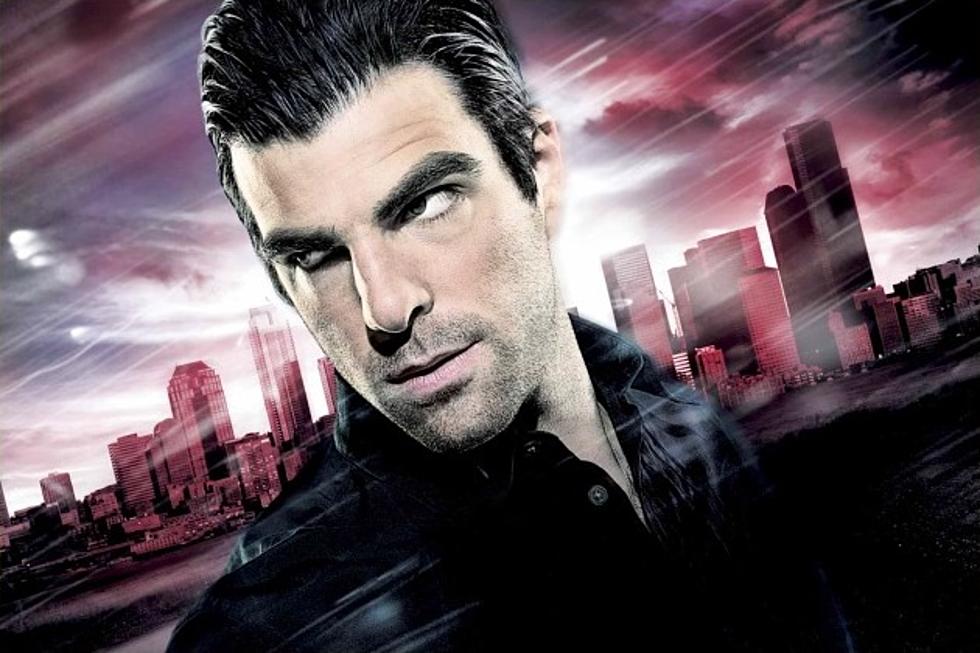 'Heroes Reborn' Cast: Zachary Quinto Talks Sylar Return
NBC
Speaking from the TCA press tour panel in promotion of his Starz reality series 'The Chair,' Quinto fielded questions about the planned 'Heroes' reboot to say that while he'd indeed been approached about returning, and would consider the possibility, scheduling with his other committments might make the prospect difficult. Moreover, the erstwhile Spock pondered if a return to the power-steeling Sylar would be the right move for his career momentum:
I've been in touch with Tim [Kring, series creator] and he told me they were doing this and we left the door open for me to be involved, the trouble is really my availability. I don't know that it would really even be possible. And it's a challenge for me because that experience and role and opportunity really changed my life completely and sent me on a path that I might not have otherwise have been on, but at the same time I'm very interested in forward momentum, I'm very interested in expanding and defying people's expectations of me. I don't know that going back to such a definitely iconic character would necessarily do that.
For those in need of a refresher course, Quinto joined the first season of the NBC drama as the super-powered serial killer Gabriel "Sylar" Gray, whose breakout popularity saw the villainous character maintaining a permanent place in subsequent seasons as a wild-card antihero. As for being 'Reborn,' Quinto explained "It's a larger question that I haven't had to answer because no one's actually given me an offer. We'll see. I'm glad they're doing it and I know that whether or not I'm involved that the fans will enjoy it."
NBC has slotted 'Heroes Reborn' for a midseason (likely 2015) premiere, though a webseries in 2014 would somewhat bridge the gap between the original incarnation and its subsequent revival. Ostensible lead Milo Ventimiglia previously shot down the possibility of returning to the series, leaving Jack Coleman the only original cast member to sign on thus far. 'Nashville' star and 'Heroes' alum Hayden Panettiere had also previously been asked about 'Heroes Reborn,' though at the time she'd not yet been asked to reprise her role as immortal healing cheerleader Claire Bennett.
Well, what say you? How many more original cast members will waffle on the possibility of returning to the series? Will new leads be enough to make up the difference? Tell us who you want to see return for 'Heroes Reborn' in the comments below the teaser!