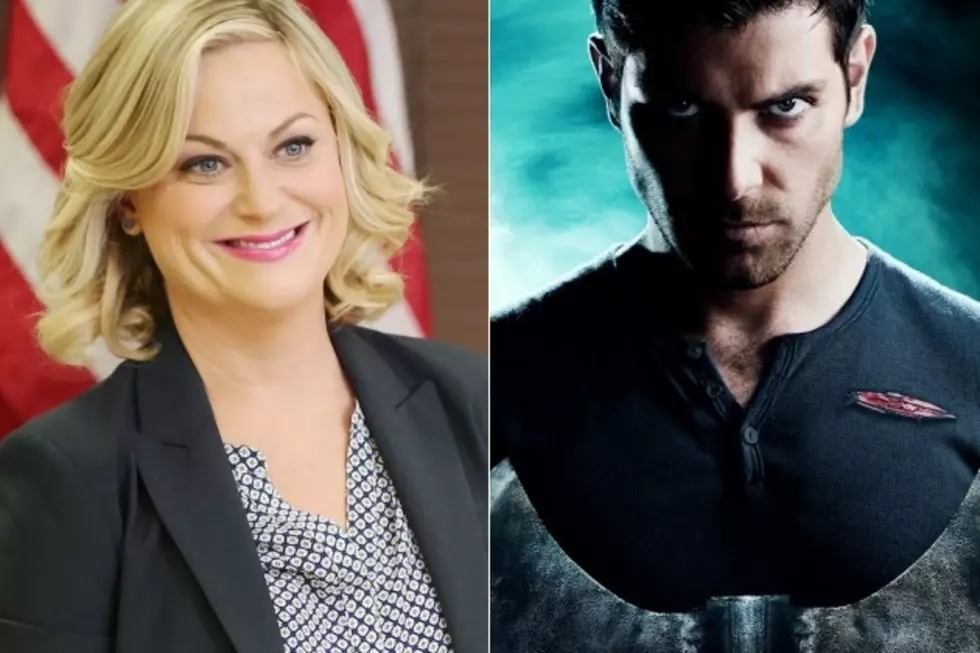 NBC's 'Parks and Recreation' Gets Official Season 7 Renewal, Plus 'Grimm' and More
NBC
NBC's 2013-14 lineup brought about too few breakout hits to jeopardize that consistent performer 'Parks and Recreation' would return for a seventh season, to the point that NBC heads even informally confirmed a renewal back in January, but we all know how Leslie Knope likes an official approval. Plus, 'Grimm,' 'Chicago Fire' and its spinoff will will all return for additional seasons as well!
'Parks and Recreation' is expected to return for a full 22 episodes in its seventh (and we'd expect final) season, though an exact number has yet to be set, even after NBC president Bob Greenblatt flat-out confirmed at January's TCA press tour that we'd see Amy Poehler's Leslie Knope and the rest of the Pawnee gang back for another year.
Meanwhile, 'Grimm''s ever-steady performance on Friday nights has guaranteed it a fourth season, while its current Friday partner 'Hannibal' has yet to receive word of a third season. Additionally, Dick Wolf's 'Chicago Fire' and its subsequent spinoff 'Chicago P.D.' have both been granted additional seasons, their popularity bolstered by frequent crossover events, while talk of a second spinoff 'Chicago M.D.' has already begun.
The three dramas and 'Parks' join 'The Blacklist,' 'The Voice' and 'Celebrity Apprentice' among NBC's renewed series, leaving the fates of 'Community,' 'Law & Order: SVU,' 'Parenthood,' 'Hannibal,' 'Revolution,' 'About a Boy,' 'Growing Up Fisher,' 'Believe,' 'Crisis,' 'Undateable' and 'The Night Shift' all undecided for the moment.
Well, what say you? Are you glad to have 'Parks and Recreation' confirmed for another year, along with 'Grimm' and the 'Chicago' siblings? Tell us in the comments what other shows you want to see NBC pick up for additional seasons!