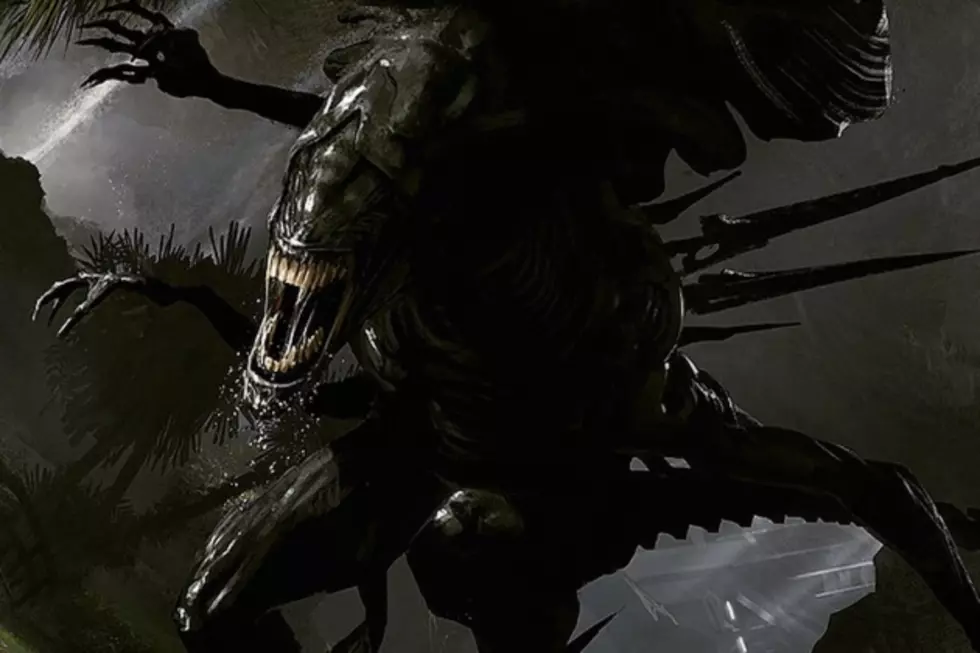 Neill Blomkamp Shares Concept Art From His Unmade 'Alien' Movie
Happy new year! And, really, what better way is there to ring in 2015 (besides a thousand bad 'Back to the Future Part II' jokes) than some sweet concept art from a movie that never was and likely never will be? Yesterday, 'District 9' and 'Elysium' director Neill Blomkamp tweeted out a whole bunch of images from an 'Alien' movie he was working on, apparently by himself and without the authorization of 20th Century Fox. ("This has nothing to do with the studio," Blomkamp tweeted, adding "They didn't really even know I was working on it ha.")
Blomkamp shared seven amazing pieces of 'Alien' art on his Instagram account. Here they are:
As Blomkamp said himself, he was never hired to make an 'Alien' movie (franchise originator Ridley Scott is currently working on a sequel to his 'Alien' prequel, 'Prometheus'), so this probably qualifies more as extremely high-end fan art than true concept drawings. Then again, leaking these sorts of images to social media has previously gotten projects into active development. When the makers of the long-delayed 'Deadpool' movie posted their special effects test reel online, and the response was overwhelmingly positive, it finally helped get the film into production at Fox, the same studio that just by chance happens to own the 'Alien' franchise.
So who knows? Maybe if you tweet and Facebook and talk up Blomkamp's 'Alien' (or 'Alien: Xeno'?) enough the powers that be will take notice. Blomkamp's going to have to direct something after he finishes his next sci-fi film, the robot flick 'Chappie,' which opens in theaters on March 6.