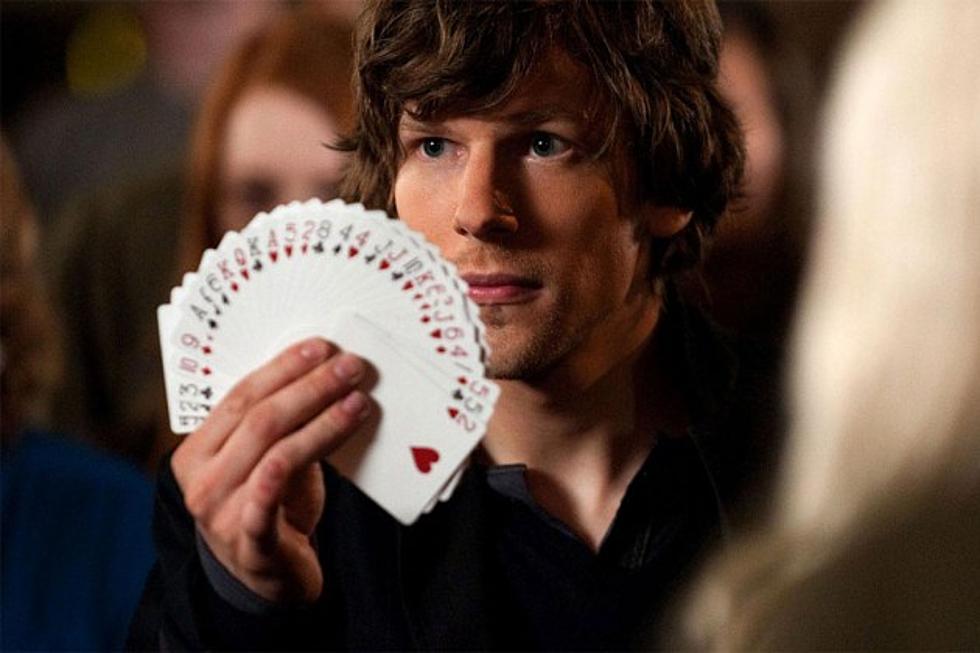 'Now You See Me' Opening Scene Showcases the Tricks of the Trade
Summit
'Now You See Me' is arriving in the middle of one of the busiest summer movie seasons in ages, but if the film's opening scene is any indication, it looks like it'll be worth seeing in between screenings of 'Fast and Furious 6' and 'Man of Steel.' The first few minutes of the film have arrived online and we sure hope the rest of the movie is this much fun.
As we saw in the full trailer, the Louis Leterrier directed film follows a team of magicians who use their illusions to pull off elaborate heists for mysterious reasons. The opening scene serves as an introduction to the four leads, showcasing their personalities and motives as they perform their magical skills for willing and unwilling audiences. Everything is all about character introductions, so anyone concerned about actual plot spoilers won't have to worry. None of the film's big mysteries are even remotely touched.
There are a handful of rough moments in the clip, but they feel like they could be attributed to the footage being sliced for the internet. But who cares? What is here is energetic, funny and stylish. Who knew that watching Jesse Eisenberg, Woody Harrelson, Dave Franco and Isla Fisher perform magic tricks could be so much fun? There's a spirit in these scenes that sell us more on the film than any of the previous trailers.
Watch the footage for yourself below. 'Now You See Me' arrives on May 31st.