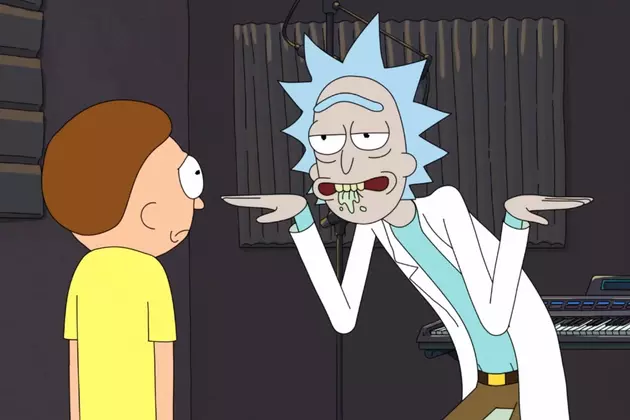 'Rick and Morty's Insane 'Terryfold' Song Actually Made It to Billboard Charts
Adult Swim
If it weren't weird enough watching Rick and Morty inch into reality on our McDonald's menu, the Billboard chart is certainly a head-turner. The fan-favorite Adult Swim series reached its next bizarre milestone, landing "Terryfold" on the Billboard Hot Rock Songs chart.
The tune in question played over the end credits of Season 3's "Rest and Ricklaxation" a few weeks ago, and has only grown in popularity among Rick and Morty fans. Co-creator and voice Justin Roiland (who performs the track with Chaos Chaos) jokingly suggested the song should chart, and some radio station support (plus 1.1 million streams) landed it on the September 23 Billboard Hot Rock Songs chart at #33 (h/t UPROXX).
You can listen to the full (NSFW) song here, but in the meantime, here's Roiland splicing the track into a scene from Garden State (and why not, really):
Resurrected McNugget sauce, charting hit songs, what can't Rick and Morty do? Season 3 is almost at an end, so stay tuned for the latest episode this coming Sunday; perfect for coming down off your Emmy binge.