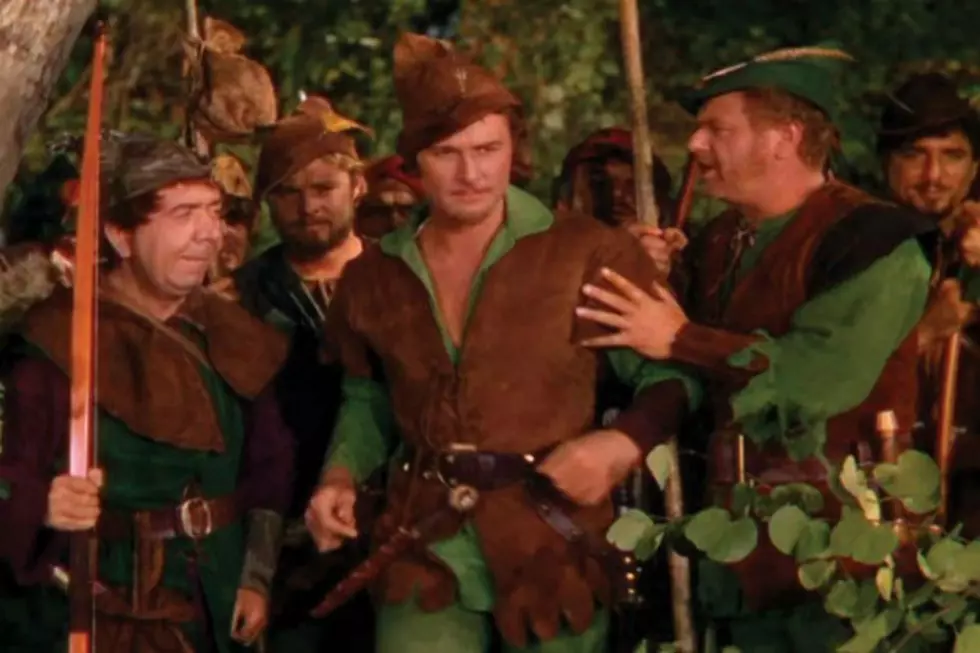 Robin Hood Is Getting His Own Marvel-Style Movie Universe Because Sure, Why Not
Warner Bros.
Just say the words "Avengers" and "Marvel-style movie universe" in a pitch and you've got yourself a deal. Now Robin Hood is getting his very own movie universe because when you think major action hero, you think Robin Hood. And dollar signs. Don't forget the dollar signs -- because in this new movie landscape, Robin Hood takes from the audiences and gives to the studios.
THR reports that Sony has made a seven-figure deal based on a pitch from writers Cory Goodman and Jeremy Lott that would give Robin Hood and his band of Merry Men their very own Marvel-style cinematic universe, complete with spin-off films. The pitch, titled 'Hood,' invokes movies like 'Fast and Furious' and 'Mission: Impossible' because you know what Robin Hood was missing? Exploding arrows and spy games! The big seller is, of course, comparing it to 'The Avengers' and the world of Marvel. But Robin, Little John, and Friar Tuck can't all argue over who gets to be Hawkeye. There's only one dude with arrows, guys, and we all know Will Scarlett is going to be Black Widow, duh.
Goodman and Lott are the team behind the sci-fi project 'Lore,' which has Dwayne Johnson attached to star. Goodman also wrote 'Priest' and the script for 'The Last Witch Hunter,' which is currently in production with Vin Diesel and his fancy beard-braids. He is also (also) behind the upcoming fifth 'Underworld' film, which is kind of, sort of, not really but maybe a reboot.