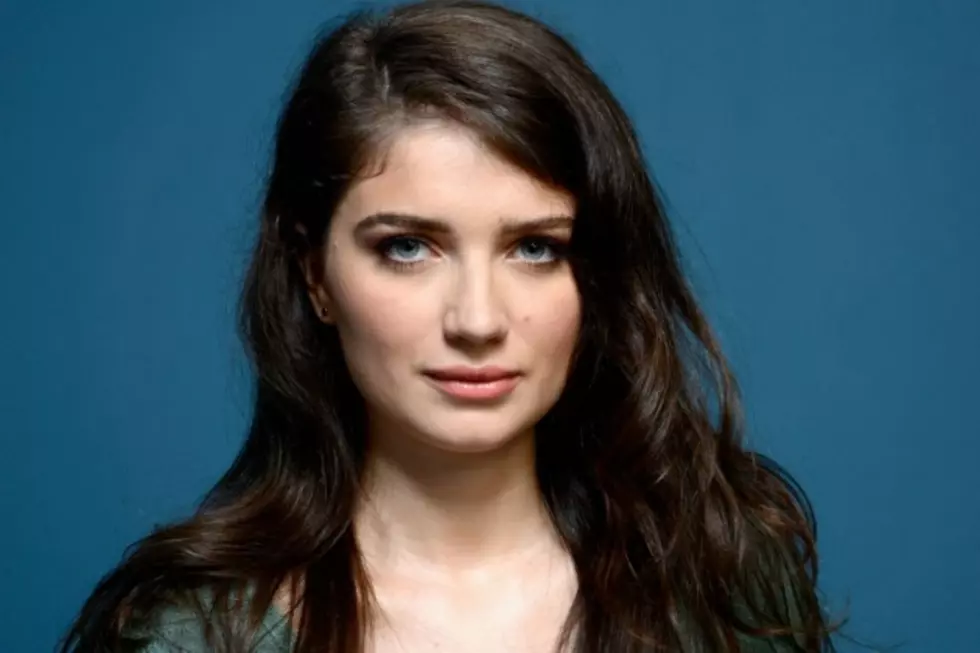 'Robin Hood: Origins' Casts 'The Knick' Star Eve Hewson as Maid Marian
Larry Busacca, Getty Images
Of the many (many, many) Robin Hood films currently in the works, Lionsgate is pushing their gritty Robin Hood: Origins ahead of the pack, with Kingsman: The Secret Service star Taron Egerton signed on for the role of the eponymous hero — but who will be his Maid Marian? The Knick breakout star Eve Hewson has joined the cast to portray Robin Hood's love interest, but hopefully she'll be given a little more to do than wave a handkerchief and sigh over the object of her affection.
Deadline reports that Hewson is nearing a deal to star opposite Egerton in Robin Hood: Origins, which is being helmed by Otto Bathurst, the director who helped shape the British gangster series Peaky Blinders. The screenplay for the new gritty origin story was written by Joby Harold, who also penned Guy Ritchie's Knights of the Roundtable: King Arthur (and is apparently a fan of titles with colons).
Hewson will play Maid Marian to Egerton's Robin Hood, but given the tone of the project, we're hoping Marian will get in on the action this time around instead of merely playing a damsel in distress. The actress is known for her role as Lucy Elkins, the naive but sly nurse to Clive Owen's Dr. John Thackery on Steven Soderbergh's Cinemax series The Knick. Hewson also appears in Steven Spielberg's Bridge of Spies. And here's a bit of surprising trivia: she's the daughter of U2 frontman Bono. #TheMoreYouKnow
Lionsgate recently pushed back production on Robin Hood: Origins to allow for Egerton to reprise his role as Eggsy in Kingsman 2.