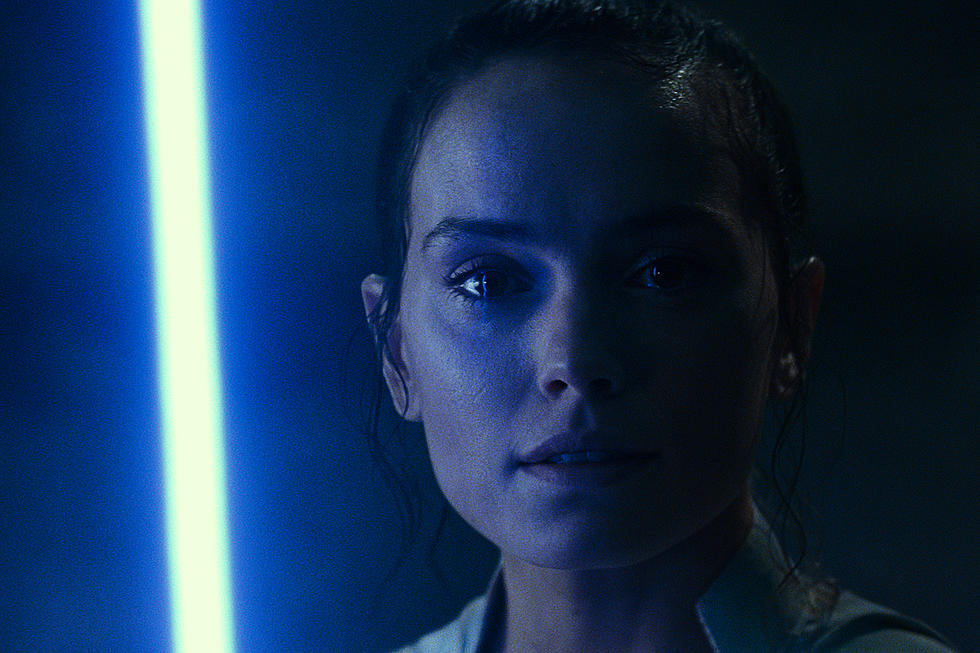 There's a Secret 'Rise of Skywalker' Video Hidden on Amazon
Lucasfilm Ltd.
Amazon has an exclusive behind-the-scenes look into Star Wars: The Rise of Skywalker this morning, and fans have already figured out how to access it via Amazon's website and Fire TV. You can discover the video one of two ways: By typing #TheRiseofSkywalker into the search bar on Amazon.com, or by saying, "Alexa, the Force will be with you always," into your voice remote on Fire TV devices.
Once you do one of these things, you'll be transported at lightspeed to a webpage that (surprise!) allows you to pre-order tickets for The Rise of Skywalker, as well as browse any and all Star Wars merch for your Christmas shopping needs. Such items on their 'Holiday Favorites' tab include a remote-control D-O droid toy and a Baby Yoda t-shirt that reads: "My child can levitate your child." Sandwiched in between these two functions is the 'Special Look' video, which is guaranteed to put a tear in your eye.
The video features rare footage from the set of Episode IX as well as J.J. Abrams and the cast speaking on the Skywalker Trilogy. Blending tidbits from the filming of the original trilogy with modern-day interviews, the clip is just under two minutes of nostalgic Star Wars bliss. If you like what you see, tune in next Wednesday to Disney+'s The Mandalorian for another sneak peek.
Amazon's special Easter egg clip was created in partnership with Disney and Lucasfilm. Looks like Amazon wants their piece of the Star Wars pie. If you can't beat 'em, join 'em.
Gallery — Star Wars Easter Eggs In Other Movies and TV Shows: