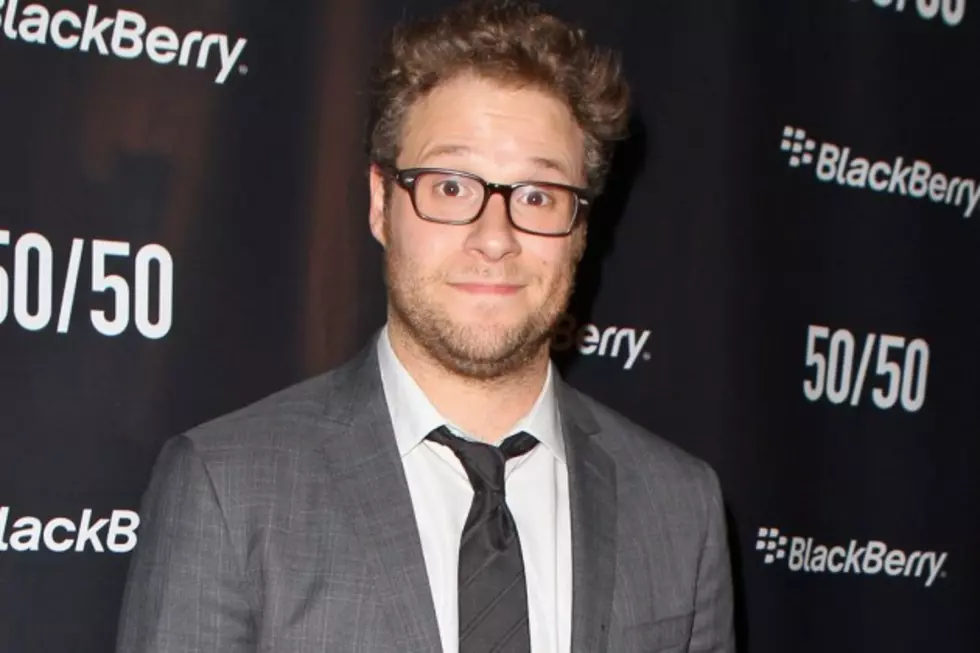 Seth Rogen in Talks to Join Christian Bale in Steve Jobs Biopic
Getty Images
Danny Boyle's upcoming Steve Jobs biopic has already found its leading man in Christian Bale, but now the production is looking to cast the role of Steve Wozniak, the co-founder of Apple. And they couldn't have found an actor more disparate than Christian Bale for the part: Seth Rogen is currently in talks to join the film.
As odd as a Bale/Rogen pairing is, it's actually kind of perfect. Wozniak, who created the Apple I computer and was a vital part of making Apple the company it is today, was (and is) very different from his more famous colleague. As The Wrap points out in their scoop, this could very well be like Johan Hill in 'Wolf of Wall Street', where a known comedic actor is used to strong effect opposite a more dramatic movie star.
Of course, Rogen has proven his dramatic chops before in films like '50/50' and 'Take This Waltz,' so we're sure he'll be able to pull this off with aplomb. With his well-honed comedic chops, he's already prepared to deal with screenwriter Aaron Sorkin's typically dense and hilarious prose. And he'll have plenty of help, too. Unlike the instantly forgettable 'Jobs' (which had Josh Gad starring as Woz) this film has hired Wozniak himself as a consultant. If Rogen has any questions, he can just ask the man himself.
The report from The Wrap also mentions that Jessica Chastain is supposedly up for a part in the film, as Jobs' assistant. With Rogen in the mix, we wouldn't put it past Boyle and his producers to cast anyone, so why not cast an Oscar-nominated and critically beloved actress like her?
The still-untitled biopic is expected to go before cameras within the next few months. A prestige, Oscar-friendly release date is expected sometime next year.