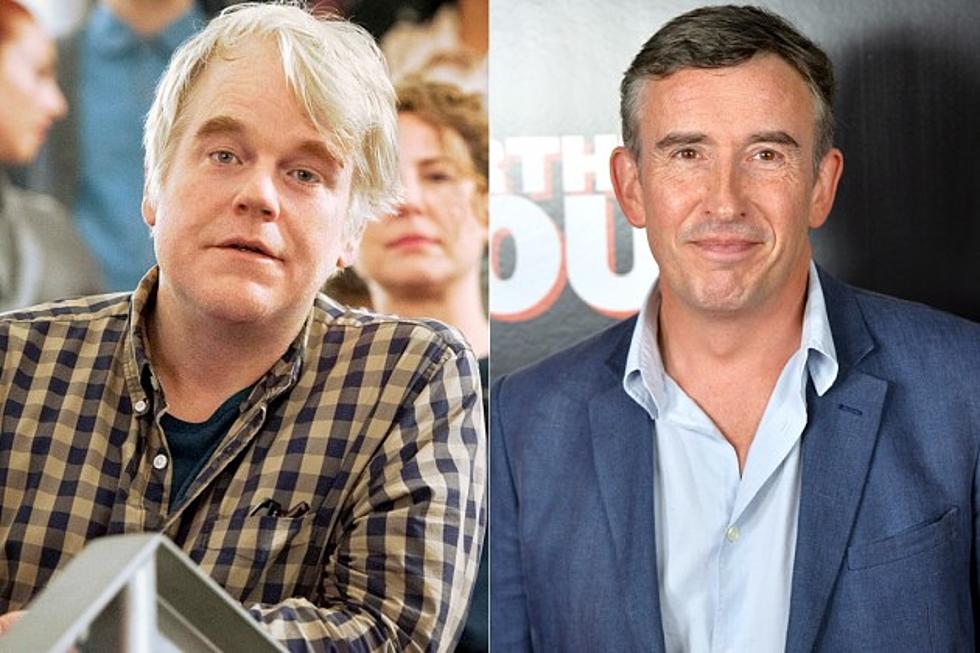 Showtime's 'Happyish': Steve Coogan Replacing Late Philip Seymour Hoffman
Showtime / Anthony Harvey, Getty Images
Among the countless sadness that arose with Philip Seymour Hoffman's passing earlier this year, Showtime was forced to shelve its critically-lauded pilot 'Happyish,' following rave reviews for Hoffman's central role. Now, the network has officially opted to re-shoot the dramedy series' pilot, with Steve Coogan in the lead.
Previously titled 'Trending Down,' Showtime's 'Happyish' was described as "a blistering attack on our youth-obsessed culture and a darkly comic examination of what it means to matter. Or matter not." Hoffman played the leading role of Thom Payne, a Prozac and Viagra user who finds himself adrift when his advertising agency is taken over. Kathryn Hahn played Payne's wife Lee, while 'Amazing Spider-Man' star Rhys Ifans portrayed Payne's boss.
'He's Just Not That Into You''s Ken Kwapis will executive produce and direct the new 'Happyish' pilot in New York later this year, though the new version has not yet achieved the series order of its predecessor. It also remains to be what other supporting roles may be recast in the transition. Says creator Shalom Auslander of the change:
Steve's range is astounding. He is a comedy legend, a gifted satirist, and he possesses the unique combination of talents this role demands.
Well, what do you think? Might Steve Coogan make a fitting replacement for Philip Seymour Hoffman, or should Showtime have abandoned 'Happyish' with the late 'Mockingjay' star's passing?