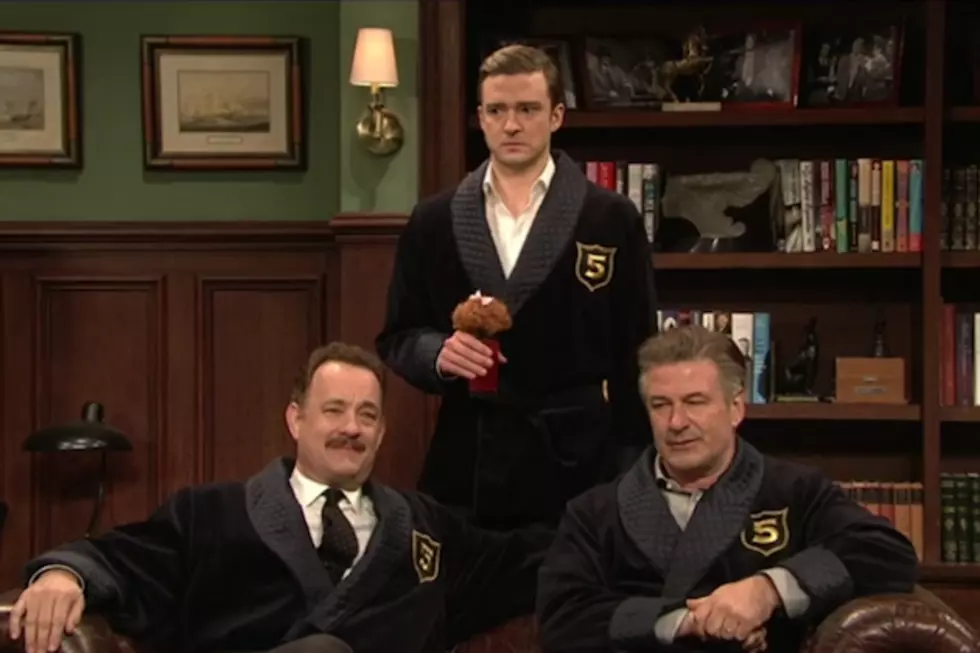 SNL: Justin Timberlake Joins the Five Timers Club
NBC
Last night, Justin Timberlake hosted 'Saturday Night Live' for the fifth time, forever cementing him as one of the immortal show's greatest and most enduring guest hosts. Rather than give us a traditional opening monologue, Timberlake welcomed everyone to the show and immediately whisked us away to the Fiver Timers Club, where all of the great SNL hosts get to hang out...and where Dan Aykroyd is the bartender.
The scene is essentially a game of "How many famous faces can we get on stage together?" but man, it sure does work. Upon admittance, Timberlake immediately runs into a slightly aloof Paul Simon before receiving the grand tour from the legendary Steve Martin. In the sketch's most wonderful moment, Martin is joined by Chevy Chase and Martin Short and they have an awkward 'Three Amigos' reunion.
Naturally, it wouldn't be a start-studded SNL sketch unless Tom Hanks and Alec Baldwin show up (and they do), making this a sketch for the ages. Although it ultimately boils down to showcasing how fun it is to see all of these big names together, the low key comedy and Timberlake's wide-eyed amazement really sells it all.
Watch it for yourself below!