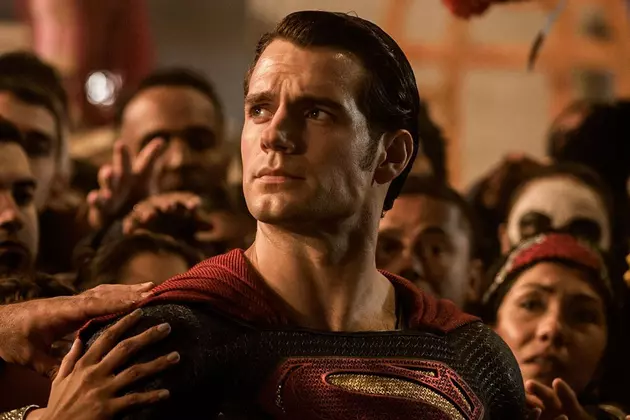 Zack Snyder and Henry Cavill Still Want to Make Another Superman Solo Movie, If They Find the Time
Warner Bros.
Of course they are, as Snyder confirms to IGN while giving the ol' "waiting for a good script" response:
I think if we could get a good script it would be great to have a standalone Superman movie. I think that would be fun to do. Part of the reason we haven't announced the standalone Superman movie was to support some of the events of (Batman v Superman).
To be fair, while Man of Steel 2 isn't on the schedule, neither is a solo Batman film. WB could easily shift some release dates or add a few extra slots — it's not advanced trigonometry. But as of now, things are pretty busy for Snyder and the DC universe, with two Justice League films on the way and a possible Superman appearance in Wonder Woman. There's also The Flash and Aquaman, and the Cyborg solo film further down the line in 2020.
Those are a lot of movies to think about (and make and market and release). Henry Cavill says that's another big reason why a Man of Steel sequel hasn't been announced yet:
I do believe it depends upon the success of this movie. If this goes well then we can start to negotiate with Warner Bros. to develop a standalone Superman, but they've got their plan set out for other stuff and Justice Leagues and various other movies. It's about finding the time really. It's something I would be very keen to do.
So there you have it. Everyone is very "keen" to make another Superman solo movie, but it's just a matter of finding a suitable story and — equally as important — enough time to get it done.