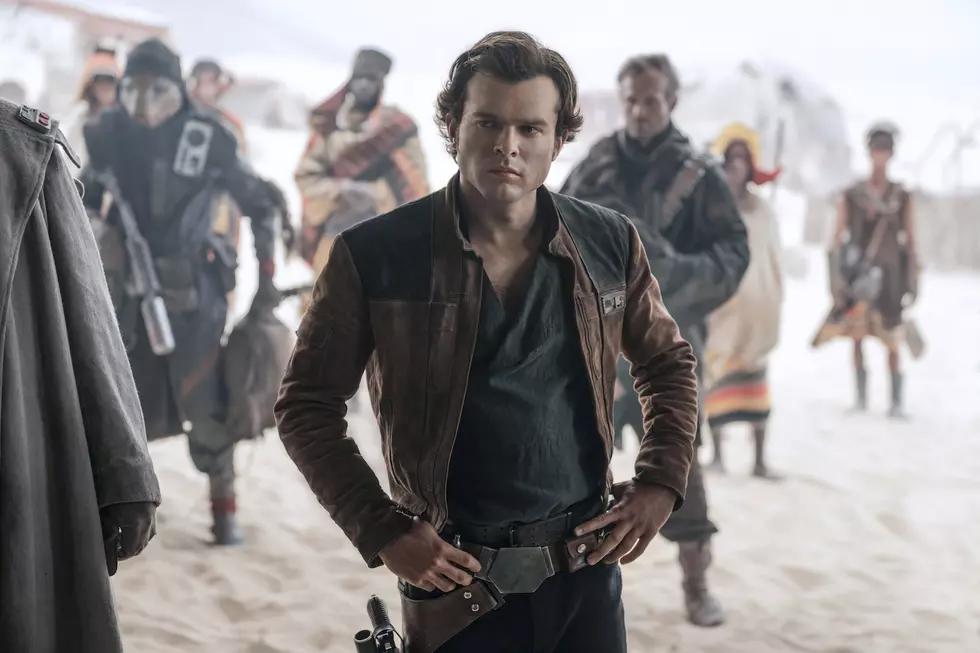 Ron Howard Reportedly Shot 'Exactly the Same' Han Solo Script as Lord and Miller
Lucasfilm
Vulture has an interesting article today, detailing the behind-the-scenes drama surrounding Solo: A Star Wars Story, whose original directors (The LEGO Movie and 21 Jump Street's Phil Lord and Chris Miller) were dismissed midway through production and replaced by Edtv's Ron Howard. The article's source is an unnamed actor who worked with all three directors on Solo ("not one of the film's marquee stars," is how the article describes him or her). This anonymous person offers some insights into the on-set struggles surrounding the film, like star Alden Ehrenreich being given an acting coach to help him better "copy" (the source's exact word) Harrison Ford's mannerisms and acting in playing the young Han Solo.
The most interesting part of the article details exactly what Howard shot, and how that compares to what Lord and Miller shot, or didn't shoot. Disney and Lucasfilm did a lot of reshoots on Rogue One back in 2016 (including bringing in an uncredited Tony Gilroy to write and even direct new scenes that weren't in the original script), but in the case of Solo, this wasn't a case of revamping the movie's story or action. Instead Howard was doing "scene-for-scene do-overs of things previously shot":
It's exactly the same script. They're filming exactly the same things. There's nothing new. [Lord and Miller] used whole sets. But Ron is just using parts from those sets. I guess they're not shooting wide angle. Maybe to save money.
(The Solo screenplay is credited to Lawrence and Jon Kasdan.)
Again, if this source is on the up and up it speaks to the fact that Lucasfilm wasn't unhappy with the movie per se, they were unhappy with how Lord and Miller were making the movie. (Vulture's actor claims the pair would demand "more than 30 takes" of some scenes, while Howard reshot the same sequences in "two or three." Lord and Miller's spokeswoman told Vulture these claims were "completely inaccurate.") We still don't know how much of the footage Lord and Miller shot will make it into the film, though we do know they will be credited as executive producers on the film, having elected not to fight Howard over the directing credit on Solo.
Will the movie be even a fraction as interesting as all this offscreen tension? We'll see when Solo: A Star Wars Story opens in theaters on May 25.