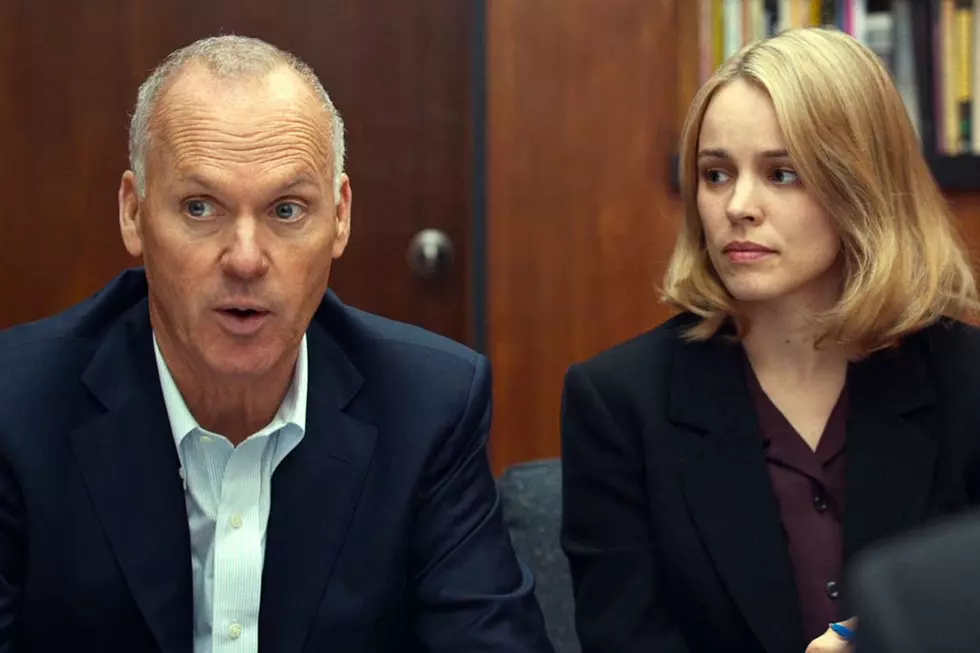 'Spotlight' Wins Best Picture at the 2016 Academy Awards
Open Road Films
Don't say the Oscars can't surprise you.
Although it had been pegged as an Oscar frontrunner from the moment it debuted at the Toronto International Film Festival, by February, Spotlight had been all but written off by the pundits and awards experts. The prevailing wisdom said it was going to be The Revenant, or maybe The Big Short. But in the end, the 2016 Academy Awards concluded with a shocker, when Morgan Freeman announced Spotlight as the Best Picture winner. (Spotlight wins bookended the night; director Tom McCarthy and co-writer Josh Singer also took home the first award of the evening, for Best Original Screenplay.)
Of course, Spotlight was an early favorite for a reason. Smart, thrilling, powerful, and incredibly well directed (even if McCarthy didn't shoot the whole thing in natural light with super long takes), it represented exactly the kind of movie the Academy likes to honor. It showed how Hollywood can entertain and say something meaningful at the same time; in this case about the sex abuse scandal within the Catholic Church, and the dogged reporters of the Boston Globe who pursued the story. It celebrated the importance of serious journalism and, in the process, reminded people of the importance of movies.
If The Revenant had won Best Picture it would have made history; no director has ever made two back-to-back Best Picture winners. For one more year, at least, that record holds. Though Mad Max: Fury Road bulldozed through the technical categories, tonight belongs to Spotlight and the reporters of the Boston Globe.