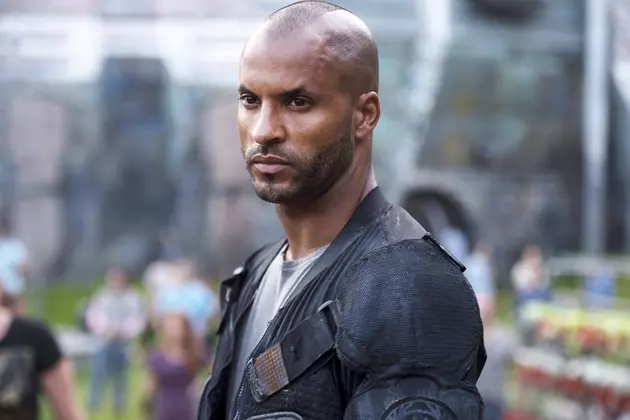 Bryan Fuller's 'American Gods' Casts 'The 100' Star as Shadow Moon
The CW
Having already been in development for years, Starz's upcoming adaptation of Neil Gaiman's American Gods had its most challenging task in casting the lead role of Shadow Moon. Now, Bryan Fuller's take has finally found its lead, bringing in The 100 breakout Ricky Whittle for the iconic role.
For those unfamiliar with Sandman creator Gaiman's novel, American Gods follows ex-convict Shadow Moon, who partners up with mysterious con-man Mr. Wednesday (secretly a god himself), becoming embroiled in a battle between classic mythological gods who have fallen out of style, and the "new" American gods based on greed, technology and celebrity.
I'm thrilled that Ricky has been cast as Shadow. His auditions were remarkable. The process of taking a world out of the pages of a book, and putting it onto the screen has begun. American Gods is, at its heart, a book about immigrants, and it seems perfectly appropriate that Shadow will, like so much else, be Coming to America. I'm delighted Ricky will get to embody Shadow. Now the fun starts.
Added Bryan Fuller and Michael Green:
We searched every continent and country and all the islands in between for our Shadow Moon, and we are lucky to have found Ricky.  Fans of the novel will find he has every bit of the heart of the character they fell in love with.
Perhaps not great news for fans of Whittle's role as Lincoln of The 100, but did American Gods hit the mark with its Shadow Moon?