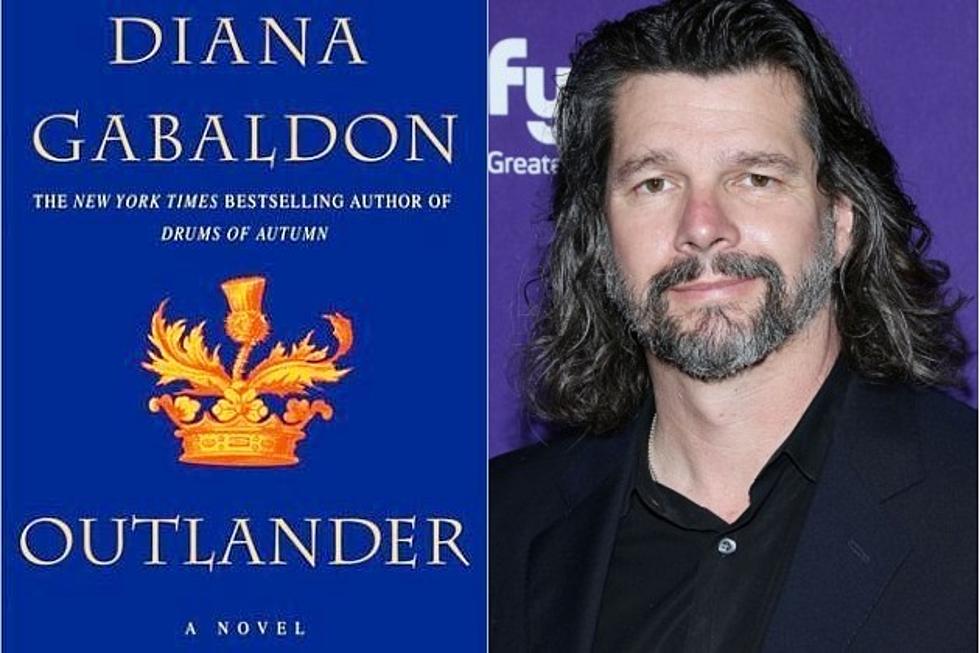 Starz Orders 'Battlestar' Creator Ron Moore's Time Travel Romance 'Outlander'
Dell Books / Rob Kim, Getty Images
As excited as we were for 'Battlestar Galactica' creator Ron Moore to return for Syfy's upcoming original series 'Helix,' it seems the prolific sci-fi vet has an even higher-profile gig at Starz! The cable network has officially issued a series order to time travel romance 'Outlander,' based on the popular Diana Gabaldon books of the same name, but just how involved will Ron Moore be?
According to Deadline, 'Outlander,' set to unfold over 16 episodes, tells the story of married World War II combat nurse Claire, who accidentally steps back in time to the year 1743 where she is "immediately thrown into an unknown world of adventure that sends her on the run and threatens her life."
Claire is forced to marry a chivalrous and romantic young Scottish warrior named Jamie, igniting a passionate affair that tears Claire's heart between two vastly different men in two irreconcilable lives. Moore has recruited Toni Graphia, Matt Roberts, Ira Behr and Anne Kenney as fellow writers on the project, which likely begins shooting this October in Scotland.
For its part, the 'Outlander' series of books have sold over 20 million copies, with an eighth novel in the series due out later this year
What say you? Are you excited to see Ron Moore given another TV series to helm, particularly one so popular as 'Outlander'? Give us your thoughts on the new series in the comments!