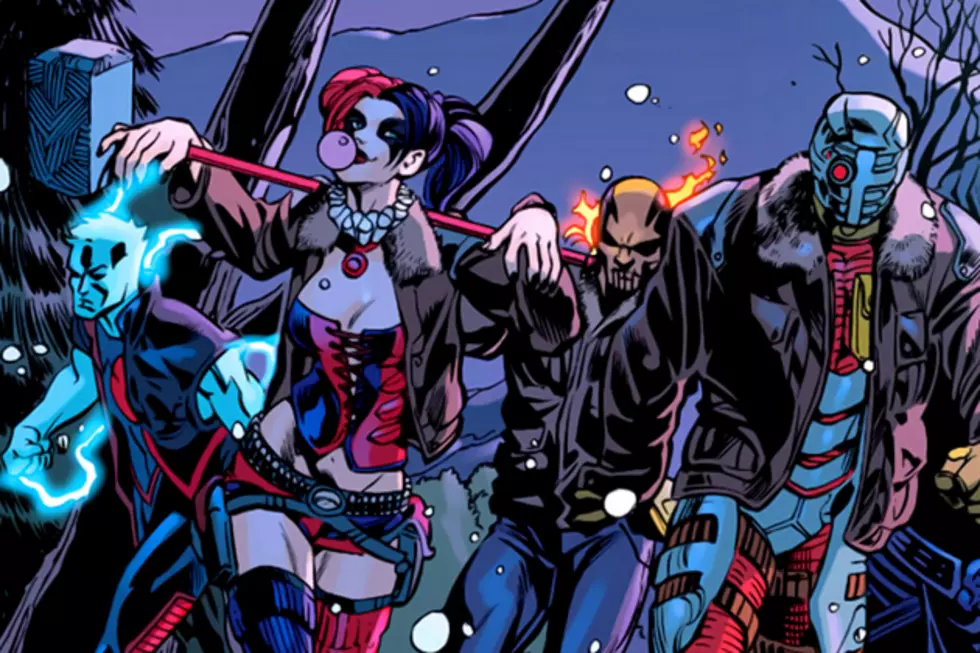 DC's 'Suicide Squad' Movie Eyeing 'Fury' Director David Ayer
DC Comics
Remember all those unannounced movies DC and Warner Bros. had scheduled up through 2020? Well, it looks like we know what at least one of them will be: 'Suicide Squad.' As the future of the post-'Batman vs. Superman' slate is firmed up, a new report confirms this DC supervillain team-up to hit the big screen in the future, and 'Fury' director David Ayer is reportedly the one the studio wants to make it.
As revealed by Variety, Warner Bros. sees Ayer as a good fit to helm their 'Suicide Squad' movie, though details on how much progress has been made to secure him is unclear. As confirmed by THR, this project was in development a couple years back with Justin Marks penning the script but was said to be shelved for a while.
The Suicide Squad is a team of lesser comic book villains, like Harley Quinn, Deadshot and Deathstroke, who were given a second chance for redemption by the government if they banded together and completed missions. Recently, this group made a live-action appearance in The CW's 'Arrow,' though, much like 'The Flash' and presumably the upcoming 'Supergirl' TV series, it's likely the 'Suicide Squad' movie will be separate from this TV iteration.
Ayer recently directed 'Fury,' which features the likes of Brad Pitt, Logan Lerman, Shia LaBeouf and Michael Pena in a World War II battlefield setting. He's also known for directing 'End of Watch,' 'Sabotage' and 'Street Kings,' which perhaps can give us some sort of clue as to what the WB is thinking of regarding the tone of 'Suicide Squad.'