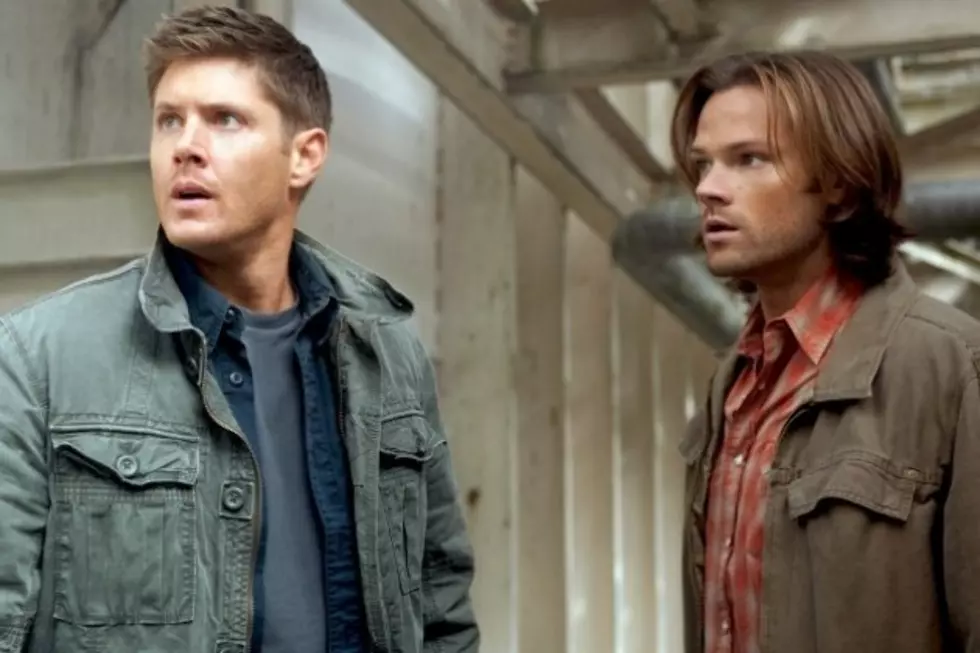 'Supernatural' Preview: "Torn and Frayed" Plots Demon Devastation
The CW
It's been a solid month since we've had any fresh 'Supernatural' to go on, but the show's January 16 return will tear you a new one. Not only does Kevin Tran (Osric Chau) have his work cut out for him deciphering the tablet in 2013 premiere episode "Torn and Frayed," but Sam will have a few relics of his own to deal with as he comes face to face with Amelia (Liane Balaban) in the present day. And will Castiel take matters into his own hands battling demons? Check out a sneak peak of 'Supernatural's January 6 return "Torn and Frayed" inside!
Now that the vampire Benny's innocence was officially proven in 'Supernatural's mid-season finale "Citizen Fang," Sam and Dean Winchester can get back to doing what they do best, fighting the good fight against Crowley and his army of demons! The show's January 16 return "Torn and Frayed" might see Sam a bit preoccupied with his one-time lady love Amelia's return however, leaving Dean and Castiel to enlist Kevin Tran to take up arms in Sam's stead.
From The CW's official press release:
CASTIEL MUST SAVE A FELLOW ANGEL — Naomi (guest star Amanda Tapping) tells Castiel (Misha Collins) that Crowley (guest star Mark Sheppard) is holding an angel captive and Castiel must rescue him before Crowley finds out their secrets. Castiel turns to Dean (Jensen Ackles) for help. Meanwhile, Sam (Jared Padalecki) meets with Amelia (guest star Liane Balaban) who asks him to make a choice: stay with her or leave and never contact her again.
The CW was kind enough to issue our first fresh 'Supernatural' footage since early December, so check out the brand-new clip from "Torn and Frayed" below, and tell us what you re most looking forward to in the comments!