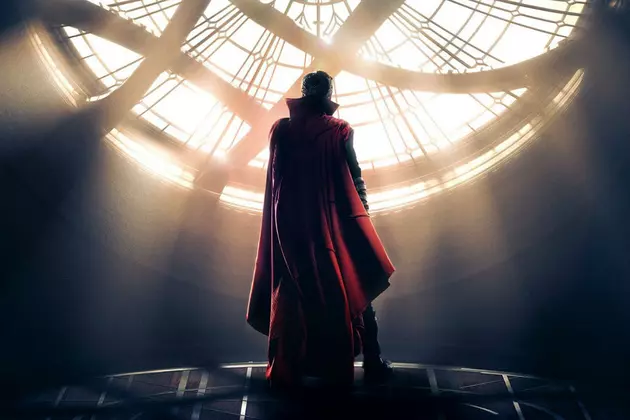 'Thor: Ragnarok' Director Responds to Those 'Doctor Strange' Rumors
Marvel
Last month, after a handful of set photos from Thor: Ragnarok made their way onto social media, fans stumbled across a possible little easter egg for the new movie. Thor was seen holding a business card with the street address for Doctor Strange, hinting Thor might be in need of some magical consultation somewhere along the way. This also seemed to suggest that Benedict Cumberbatch would make a guest appearance in Thor: Ragnarok, offering perhaps his first real exposure to the Marvel Cinematic Universe as a whole.
Was it a hint of things to come? Or was it simply actor Chris Hemsworth and director Taika Waititi having a bit of fun with the fans? Digital Spy (via /Film) recently sat down with Waititi and asked him to explain the significance of the business card to the plot of Thor: Ragnarok:
Ohhh I don't know. I am not sure if… I don't know actually. I can't comment on it. It may have just been something for the fans.
Well, if he's not willing to talk about that, then how about the possibility of a Benedict Cumberbatch cameo in the film?
Might be something like that. Might be a little tease. Or maybe a tease just for people who wanted to zoom into that photo.
So, to recap: the card might be significant to the story of Thor: Ragnarok, or it might mean nothing at all. And Benedict Cumberbatch might appear in the film in a brief cameo, or perhaps just in the background of some random shot, forcing fans to go through the entire movie with a fine-toothed comb. Kudos to Waititi: the director has only been with Marvel for a little while but he's already at the top of his game when it comes to saying absolutely nothing at all.