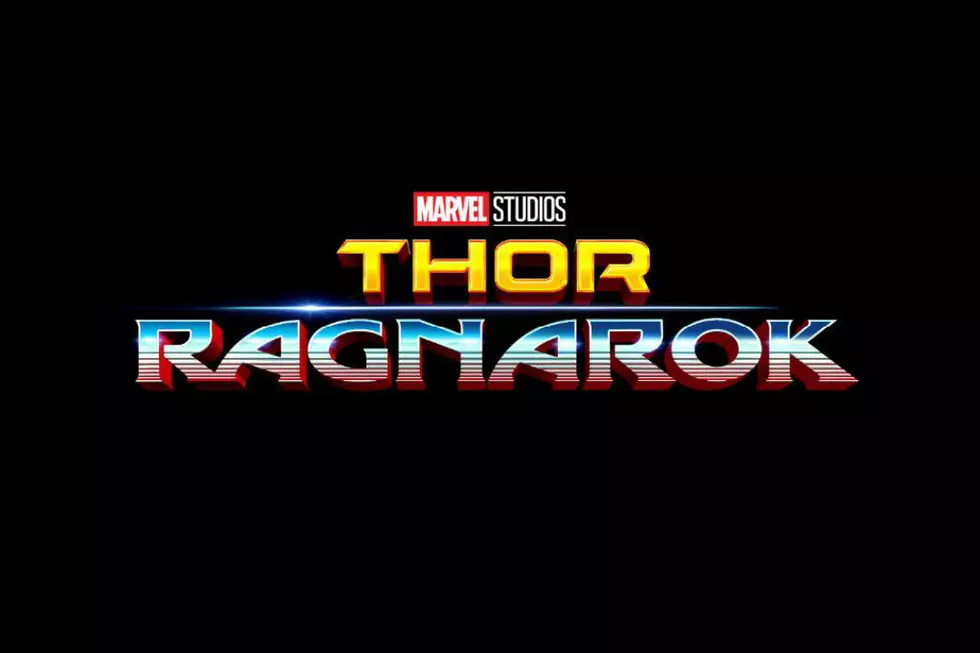 'Thor: Ragnarok' Set Photos Hint at a Possible Doctor Strange Cameo
Marvel
Is Chris Hemsworth's Thor looking for a new primary care physician? Probably not, but he might be looking for a certain doctor.
Thor: Ragnarok
were shared on Twitter over the weekend and one reveals a potentially juicy detail. TV writer Daley Pearson shared a photo of Hemsworth on the Australia set of the new
Taika Waititi
film and fans have picked up on a potential clue. See if you can spot it for yourself in the photo on the top right:
See that little yellow business card Hemsworth is holding?
Hitfix
 noticed it has a very familiar address on it: 177A Bleecker Street, the Sanctum Sanctorum where
Doctor Strange
resides. Could the god of thunder be looking to meet up with
Benedict Cumberbatch
's Stephen Strange in the new movie? Perhaps. Hemsworth also shared a photo of himself and
Tom Hiddleston
's Loki wearing casual attire in front of a newsstand. The two seem so friendly!
Waititi shared a photo of Hemsworth swapping his hammer for an umbrella on the streets of Brisbane, which are set up to look like New York City.
Thor: Ragnarok hits theaters on November 3, 2017.