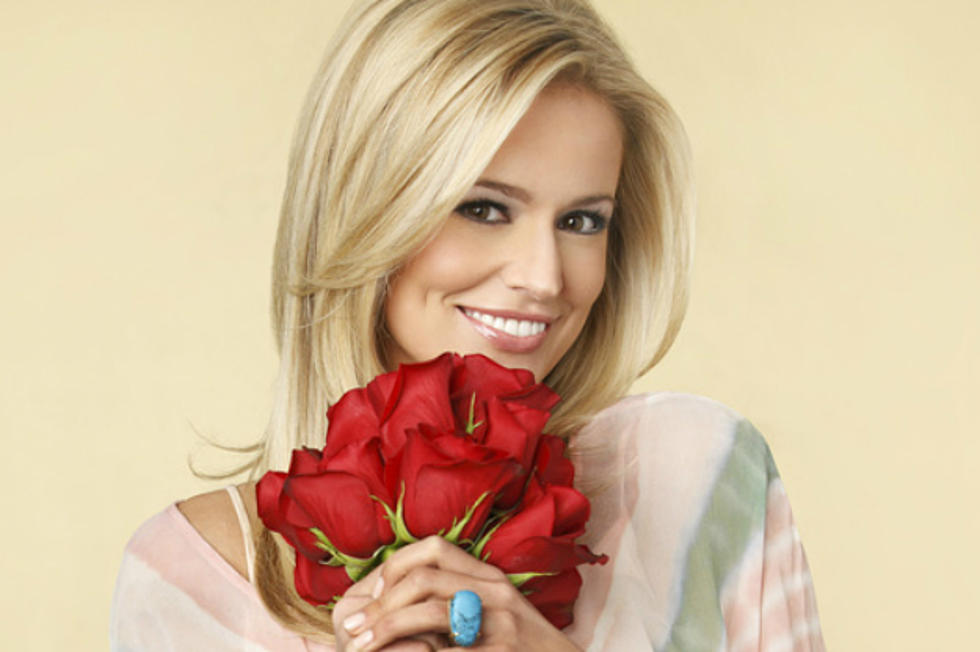 'The Bachelorette' Review: "Men Tell All"
ABC
We're down to the final rose, which means this week on 'The Bachelorette,' it's time for the men to spill the tea on what really went down between Emily and her twenty-five suitors across Europe, the Caribbean and back home in Charlotte. So grab some popcorn and plant yourself firmly on the couch, it's about to get real, ya'll!
Chris Harrison tells us that Arie and Jef aren't here but this season's twenty-three also-ran's are and they're ready to talk. Obviously, Kalon and Ryan are going to feel the heat, based on the reaction they get from the all-female audience. We're reminded of Kalon's over-the-top helicopter arrival and Ryan's "trophy wife" remarks, again and  again, over the course of the next two hours.
We also get to revisit Doug's awkward break-up kiss with Emily. She tell us it's the first time she's ever experienced a first kiss during a break-up. Doug admits to maybe not reading the signs Emily was giving him. Or maybe he just read them really s l ow l y? We also take a moment to remember Travis, his Ostrich egg and terrible interpretation of Shakespeare. Also, Arie's twin brothers were totally spying on him and Emily making out. Kinda creepy, ya'll.
Also in the mix was a preview of season three of 'Bachelor Pad,' the show where 'Bachelor/Bachelorette' rejects go to cry some more, fight and hook-up. This season will feature Chris, Kalon and Tony. We were given what felt like a good five minutes of preview but I'm sure you don't mind if we skip that, as we're not in the business of recapping commercials here.
The rest of the episode is spent reminding us what an unapologetic jerk Kalon is, as he's still not sorry for "baggage-gate." In fact, it appears he's built quite a Twitter following cracking jokes about Emily's daughter and airport luggage claims. Classy guy. If you want to see more of him...wait, you don't.
Ryan and his "worldly gifts" also did little to boost his image while being interviewed by Chris Harrison. He doesn't consider himself arrogant but was at least able to qualify his statements about pitching 'The Bachelor: Ryan,' while Chris sat seething in the audience.
Speaking of Chris, though heartbroken, he thanked Emily for opening him up to love and he's hopeful he'll find it again soon...on 'Bachelor Pad.' As for Sean, he too thanked Emily for showing him what love is and being the first girl to ever dump him, (and on TV to boot!) an experience he has grown from.
While the men were quite candid, it was Emily we really learned the most about. Turns out she's got quite a foul mouth at times, has a pretty irreverent sense of humor and enjoys making LOL cat videos. You can't help but root for a gal like that, so here's hoping Em makes the right choice on this Sunday's three-hour (GASP!) finale, ya'll!