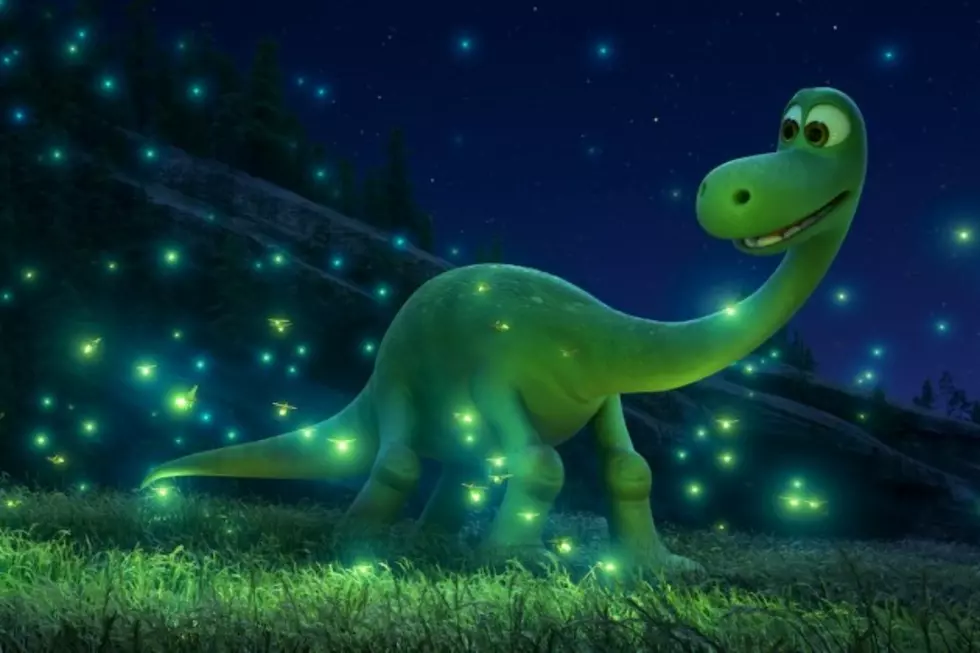 'The Good Dinosaur' Motion Poster Gives Arlo and Spot a Twinkling Introduction
Pixar
It's not a new trailer for The Good Dinosaur, but this motion poster from Pixar's latest is magical and charming enough to hold you over until the next bit of new footage arrives. Inspired by perhaps the most beautiful scene from the previous trailer, the new motion poster features Arlo and his pet human boy Spot illuminated by twinkling fireflies and makes us wish we had a real version to put up on our wall.
Pixar revealed the new motion poster via Facebook:
"The Good Dinosaur" asks the question: What if the asteroid that forever changed life on Earth missed the planet completely and giant dinosaurs never became extinct? Pixar Animation Studios takes you on an epic journey into the world of dinosaurs where an Apatosaurus named Arlo makes an unlikely human friend. While traveling through a harsh and mysterious landscape, Arlo learns the power of confronting his fears and discovers what he is truly capable of.
We had a chance to take an early sneak peek at footage from the film a while back, and it looks unlike anything the studio has ever done before — which is a great thing. You can read our full writeup of that event here.
The Good Dinosaur hits theaters on November 25.
50 Pixar Easter Eggs You May Have Missed