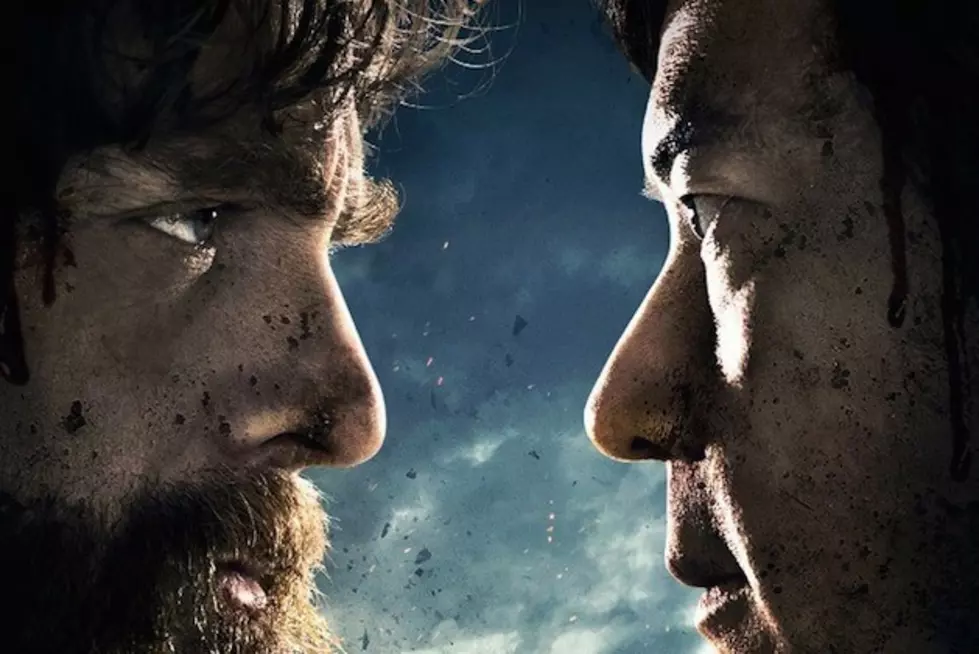 'The Hangover 3′ Poster: An Epic and Destructive Finale
Warner Bros.
The first poster for 'The Hangover Part III' does an excellent job of being exactly what you wouldn't expect. Instead of the Wolf Pack standing around in various states of disarray (as was the case with the last two films), the poster is a pretty spot-on parody of the one-sheet for 'Harry Potter and the Deathly Hallows Part Two,' with Zach Galifianakis and Ken Jeong standing in place of Harry Potter and Voldemort.
Will 'The Hangover Part III' actually feature massive destruction and a city in flames? Probably not. But this poster does an excellent (and pretty funny) job of selling the film as a definitive conclusion and trilogy-capper...unless that's part of the joke. We can't tell anymore. We're officially lost inside the meta-joke!
Although the film's release is only a few months away, we still don't know much about what to expect. We know that the rest of the cast, including Bradley Cooper, Ed Helms and Justin Bartha are returning, but that's really about it. All we have to go on is this barebones synopsis:
This time, there's no wedding. No bachelor party. What could go wrong, right? But when the Wolfpack hits the road, all bets are off.
'The Hangover Part III' opens on May 24th...were it will undoubtedly make a bunch of money and cause everyone involved to reconsider this one being the "epic" finale.