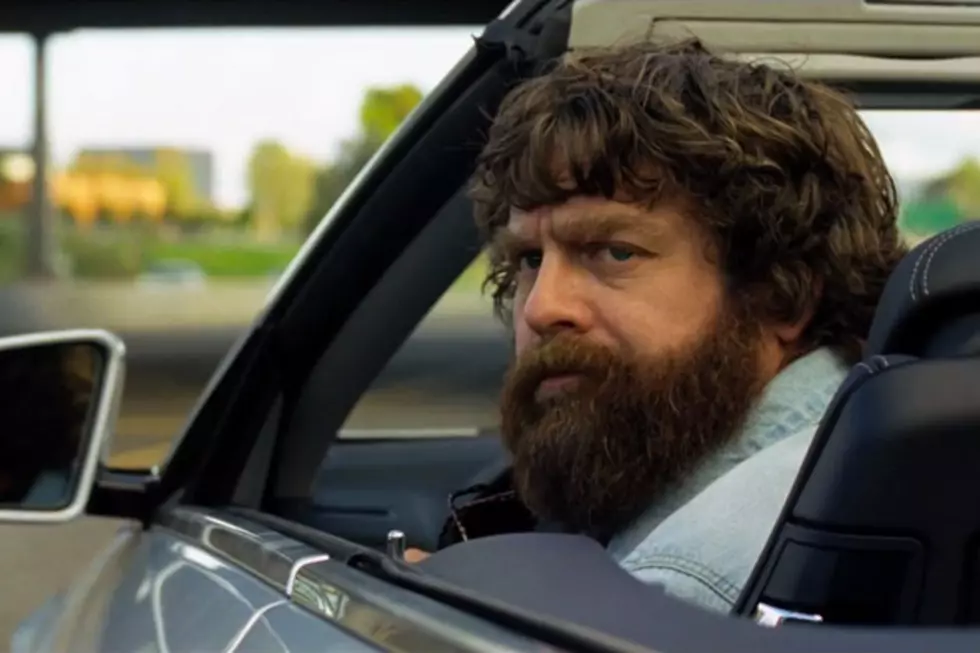 'The Hangover 3′ Trailer: Get Ready for Mayhem and Bad Decisions
Warner Bros.
Coming off the heels of the first poster for 'The Hangover Part 3' comes the first official teaser trailer, marking the return of our 'Hangover' buddies to the big screen. There's shooting, Galifianakis singing a gorgeous rendition of "Ave Maria," a special moment with Melissa McCarthy, car crashes, and the promise of "mayhem and bad decisions."
The 'Hangover 3' trailer kicks off with a funeral, and for those of you who've been paying attention to the blogosphere, you already know which character is gonna bite the dust. But while tragic, it's this moment that jumpstarts the latest adventure for Cooper and company.  This time, the boys are going on a road trip, and although major plot details are still under wraps, Ken Jeong will have a much bigger part than in the previous films. We'll leave that to you for speculation!
Also featured in 'The Hangover Part 3' are John Goodman, McCarthy doing what she does best (wait for the lollipop scene with Galifianakis) and Heather Graham, and hits theaters this Memorial Day. Check out 'The Hangover 3' trailer below and let us know what you think in the comments. Are you stoked for this "epic conclusion" or what?