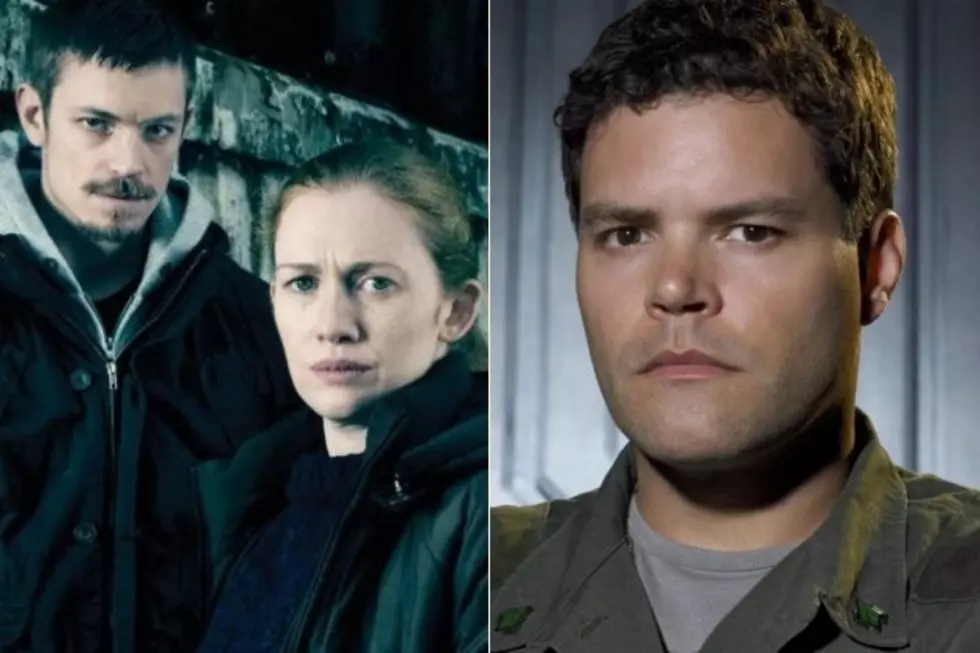 'The Killing' Season 3 Adds 'Battlestar Galactica' Vet, New Series Regular
AMC / Syfy
We're still surprised AMC decided to revive controversial murder-mystery 'The Killing' for a third season at all, let alone that the Seattle-based drama has continued to add so many new regulars to the season. Following the major casting of Peter Sarsgaard as the season's villain and numerous other series regulars, 'The Killing' has now added 'Battlestar Galactica' vet Aaron Douglas and 'Flashpoint' star Hugh Dillon into the mix as a series regular, but who will the new 'Killing' season 3 stars play?
No one knows exactly when 'The Killing' will premiere its third season, or how long it will be before images and footage leak from production, but the AMC drama will have quite a bit of ground to cover as it continues expanding its cast. Latest to join the critically-mixed series are 'Battlestar Galactica' star Aaron Douglas in a recurring role, and Hugh Dillon as yet another series regular, per Deadline.
Douglas will take the role of Gabe, a prison guard on the death row that provides a frequent setting of the season, while series regular Dillon will play Becker, who goes head to head with death row inmate Tom Seward (Peter Sarsgaard).
In addition to the recent casting of Johnny Ray Gill and Sarsgaard's role as fellow death row inmate and sinisterly dominant "lifelong convict" Tom Seward, 'The Killing's third season also boasts among its cast Amy Semeitz, Max Fowler and Elias Koteas. Series leads Mireille Enos ('World War Z') and Joel Kinnaman ('RoboCop') will reprise their roles as Detectives Sarah Linden and Stephen Holder.
The new season of the AMC drama will open up a year after the close of the Rosie Larsen murder that dominated the first two seasons, with Linden having left the force until ex-partner Stephen Holder's search for a runaway girl leads him to discover a gruesome string of murders that connects to Linden's previous murder investigation.
Set to begin shooting on February 25 for a likely summer debut, 'The Killing' season 3 understandably won't involve the Larsen Family, nor will seasons 1 and 2 regular Mayor Darren Richmond (Billy Campbell) appear.
What say you? Do you think 'The Killing' season 3 can earn its revival, after two seasons of mixed reviews?