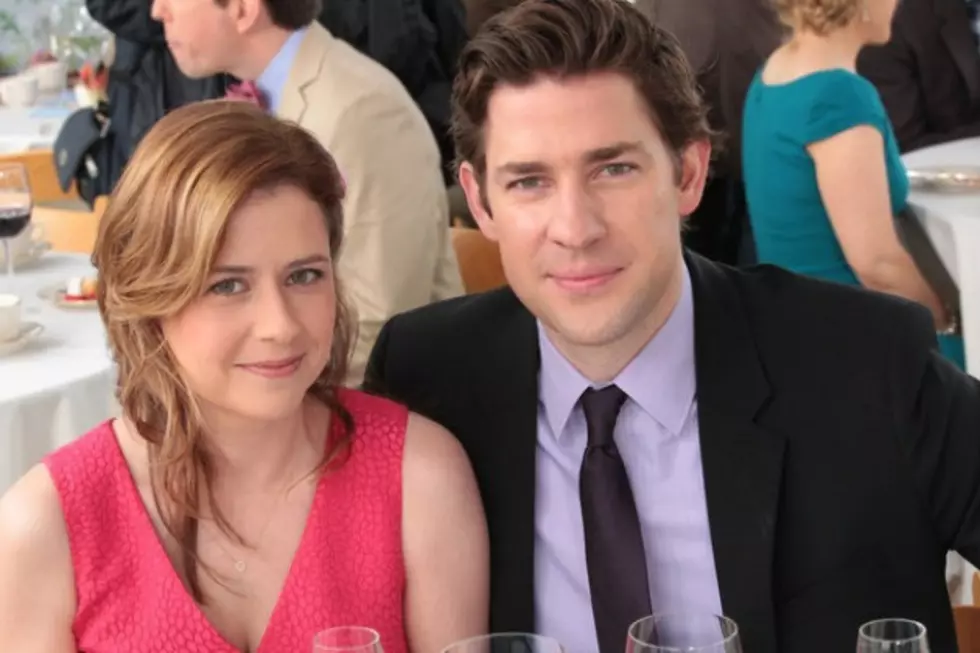 'The Office' Series Finale: New Photos, Plus Steve Carell Update
NBC
Well, here we go again. Just over two weeks from 'The Office's May 16 series finale, and once again the rumor mill has churned out a new denial of Steve Carell's appearance in the long-running NBC comedy swan song. Showrunner Greg Daniels says Michael Scott definitively won't return, but what can we learn from the first photos of 'The Office' series finale?
'The Office' cast and crew have really kicked into overdrive to convince viewers that Steve Carell won't make a last bow as Michael Scott in the May 16 finale, but we'll reserve judgement for the actual hour. Latest to quell the rumor is showrunner Greg Daniels, who told reporters in conference call "I think Steve felt, and I agree, that the 'Goodbye, Michael' episode was his goodbye and he didn't want to overshadow the ending that all the other characters deserved."
In any case, new photos have emerged from 'The Office's May 16 finale, which appear to reunite the Dunder-Mifflin gang for a Q&A panel of their ten-year documentary. Previous descriptions of the episode hinted that "Finale" would take place after the airing of the show's titular documentary, somewhat similar to the UK version's final episodes.
Steve Carell or no, 'The Office' series finale will at least have an impressive guest roster including Mindy Kaling, B.J. Novak, Rachael Harris, Dakota Johnson, Joan Cusack, Ed Begley Jr., Malcolm Barrett, Matt Jones, Andy Buckey, Mike Schur and Bobby Ray Shafer.
What say you? Will you tune in for 'The Office's May 16 swan song, even if Steve Carell really sits out the hour? Check out the finale photos below, and give us your predictions in the comments!