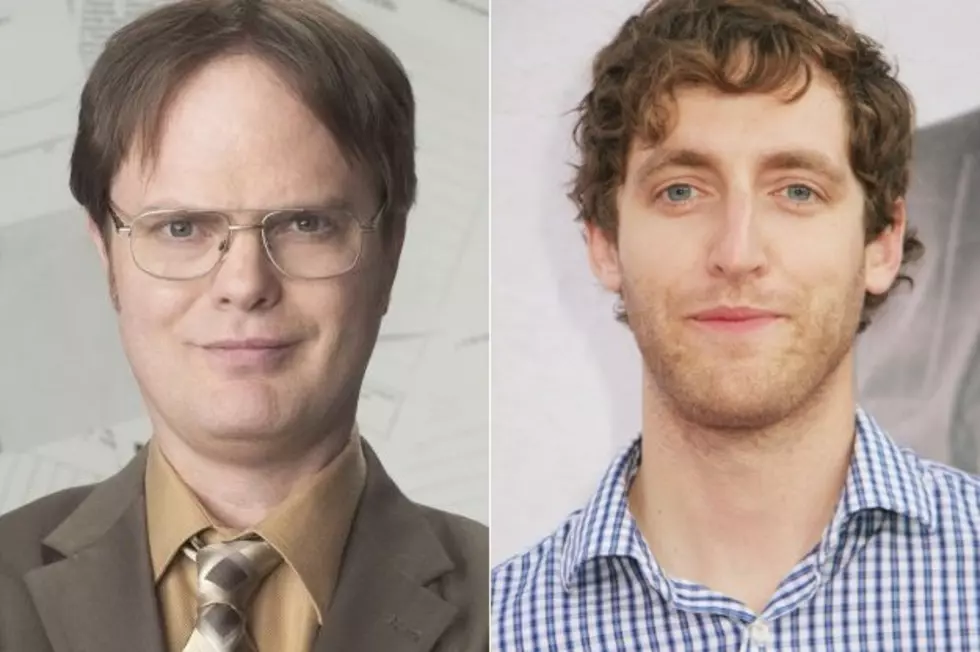 'The Office' Spin-Off 'The Farm' Casts Dwight Schrute's Brother
Announcements about 'The Office' spin-off 'The Farm' seem to be under an entirely different light, following the earlier reveal that 'The Office' season 9 would close the door on the long-running mockumentary series.  We still don't have it cemented on paper that 'The Farm' will go to series, a decision to be made after 'The Office' introduces the cast and concept in a season 9 episode, but for now the Schrute clan has added one more.  So who nabbed the role of Dwight's brother Jeb?
Completing the immediate family circle for the Schrute clan, TVLine has learned that 'The Campaign' star Thomas Middleditch has landed a role to appear on 'The Office' season 9, and potential spin-off 'The Farm,' that of Dwight Schrute's down-and-out brother Jeb Schrute.  To date, the series has already placed 'Roswell' star Majandra Delfino in the role of Dwight's sister Fannie, and Blake Garrett as his nephew.
According to descriptions, Middleditch's Jeb hasn't done well in any of the career paths he's followed – worm breeder and Bigfoot hunter among them — but has found some success with a pot farm.  His more easygoing attitude and younger brother status put him at odds with Dwight's worth ethic when the family trio come into possession of a bed and breakfast to run.  'The Farm' will debut as an episode of 'The Office's upcoming ninth season, before NBC decides whether or not to pick up the spin-off to series.
Still yet to be cast is great-uncle Heinrich, but in the meantime what say you?  Do you think 'The Farm' (a tentative title) can work as a series?  Tell us what you think of Middleditch's casting in the comments!