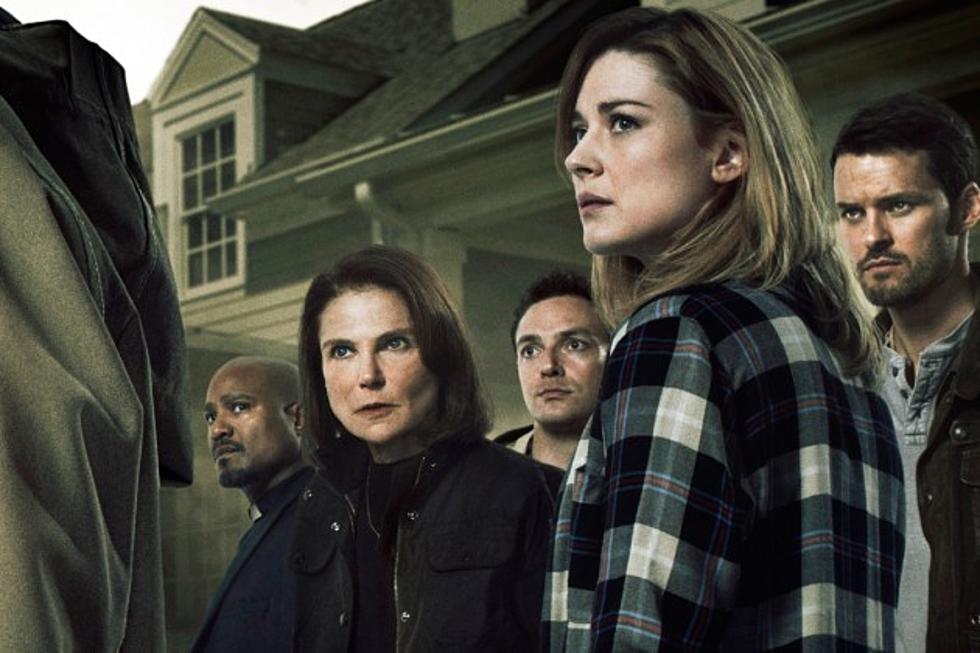 'The Walking Dead' Season 6 Ups Three Alexandrians to Series Regular
AMC
The promise of safety in The Walking Dead never lasts, between campsites, farms and prisons, but Rick's group may settle into Alexandria for the long haul. The AMC horror smash has officially updated three of Alexandria's most notable residents to series regular for the sixth season, but is it a walker bait-and-switch?
According to The Hollywood Reporter, Tovah Feldshuh (Deanna Monroe), Alexandra Breckenridge (Jessie Anderson) and Austin Nichols (Spencer Monroe) have all joined the ranks of series regulars for Season 6, bringing the cast number to its highest regulars yet at 18. All three characters share similar comic counterparts in Alexandria, though Deanna originated in the books as Douglas, a male figure with an identical role.
Of course, The Walking Dead has a habit of making cast members regulars the same season of their deaths, and if Season 6 follows the comics, well … let's just say Alexandria (and its residents) may not be safe behind the walls for very long
We'll see more of The Walking Dead Season 6 on the road to October, so check out the trailers again below, and stay tuned for the latest from cast and crew.
Check Out 100 TV Facts You May Not Know!