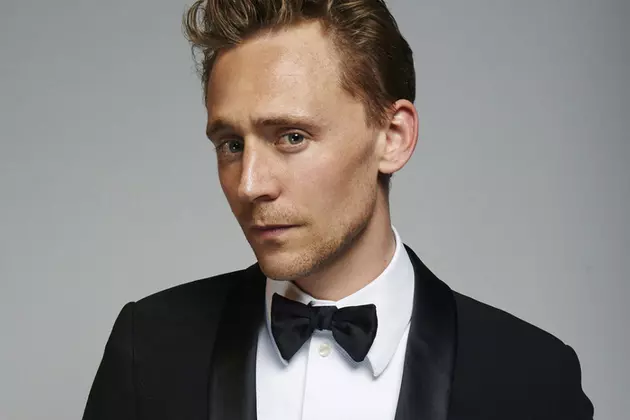 Tom Hiddleston Reportedly in Talks to Be the Next James Bond, For Real
Getty Images
For months now everyone's been discussing, predicting and speculating who the new James Bond will be following Daniel Craig. Bookmakers have placed bets, fans have cast their dream lists (us included), and rumors have flooded the Internet. Now it looks like one of everyone's favorite choices, and one of ScreenCrush's top 10 picks for the next Bond, may in fact become a reality. The secret agent's shoes and fine-tailored suits might be filled by Hiddleston.
A source close to the actor reportedly told the Birth Movies Death that the High Rise actor is in "advanced talks" to replace Craig for Bond 25. Nothing official has happened yet of course, but the English actor has made his desire to play Bond well known. Hiddleston said earlier this year, "If it ever came knocking, it would be an extraordinary opportunity." He also said he's a fan of the theme music (or "tune," as he put it), the tropes and mythology behind Bond. And just in case you're questioning whether Hiddleston, who hasn't spent too much time in action-intensive roles, could handle the gig, he assures fans he'd take it very seriously. "I'm very aware of the physicality of the job," he said. "I would not take it lightly." Well okay then, it's settled!
It's no news that Craig isn't game to return for his fifth stint as Bond. The actor failed to hide his frustrations with the role during the press tour for Spectre last year, saying that'd he'd slash his wrists before doing another Bond movie. He also reportedly turned down a ridiculous amount money to return for two more Bond movies. So it seems pretty clear at this point that we'll have a new face of MI6 soon.
Other actors who've been rumored to take over for Craig include Jamie Bell, whom Deadline reported has been in discussions with Barbara Broccoli. Some fan favorites include Idris Elba, who would be quite perfect for the role and who's still one of my top choices. The possibility of a female Bond even has some excited recently, with fans making fake posters of fan posters of Gillian Anderson and Priyanka Chopra, while I personally nominated Emily Blunt. I'd love to see a woman take over the role, or ideally Elba or Tom Hardy, but I have no major qualms with Hiddleston donning the suit and tie, should it actually happen.