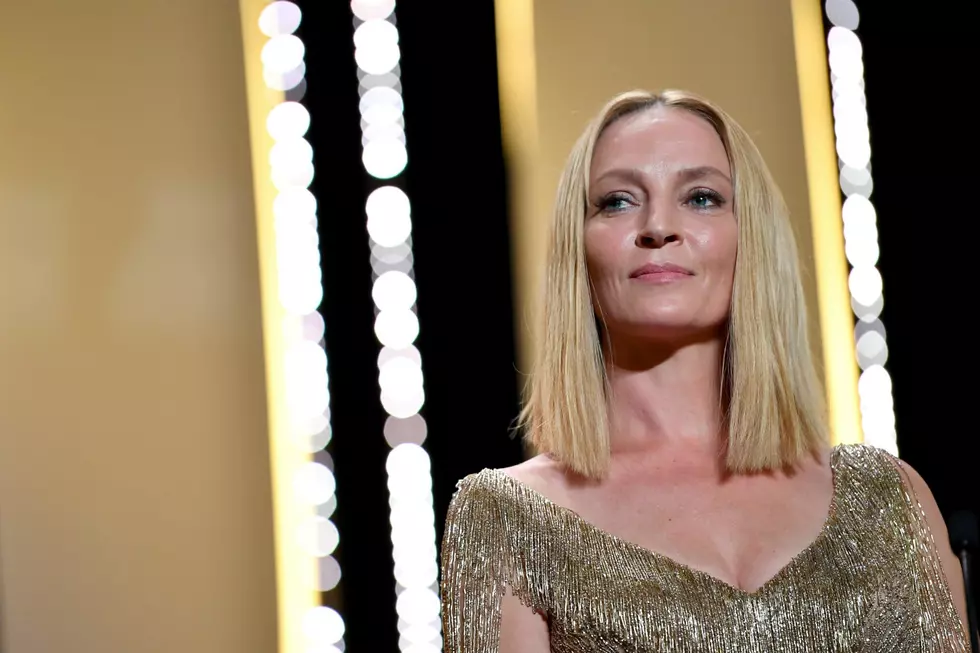 Uma Thurman Wishes a Happy Thanksgiving to Everyone Except Harvey Weinstein
Pascal Le Segretain, Getty Images
Uma Thurman has had enough. She hasn't yet spoken out on the record against Harvey Weinstein or any of the other Hollywood big shots who have been accused of sexual harassment and assault over the last two months, but she isn't staying silent either. On Thursday she posted a Thanksgiving Instagram wishing all of her followers and friends a happy holiday — everyone except for Weinstein.
"Happy Thanksgiving Everyone! (Except you Harvey, and all your wicked conspirators — I'm glad it's going slowly — you don't deserve a bullet) — stay tuned," Thurman wrote in the post that also featured a still from Kill Bill.
A few weeks ago, Thurman caused a stir when she answered very deliberately when asked if she had anything to say about Weinstein, with whom she had worked in the past. After Access Hollywood asked her for her thoughts on the matter, she said she thought it was "commendable" that so many actresses were coming out against the former studio mogul, and that when she was ready she would say what she had to say.
I don't have a tidy soundbite for you, because I am not a child and I have learned that when I have spoken in anger, I usually regret the way I express myself. So I've been waiting to feel less angry, and when I'm ready, I'll say what I have to say.
Thurman has worked with Weinstein (or at least acted in movies financed by Weinstein) multiple times in the past, from the Kill Bills to Pulp Fiction. From the look of things, she sounds like she has a story — she even used the viral hashtag #MeToo in her Instagram post. Whatever it is, we're staying tuned.