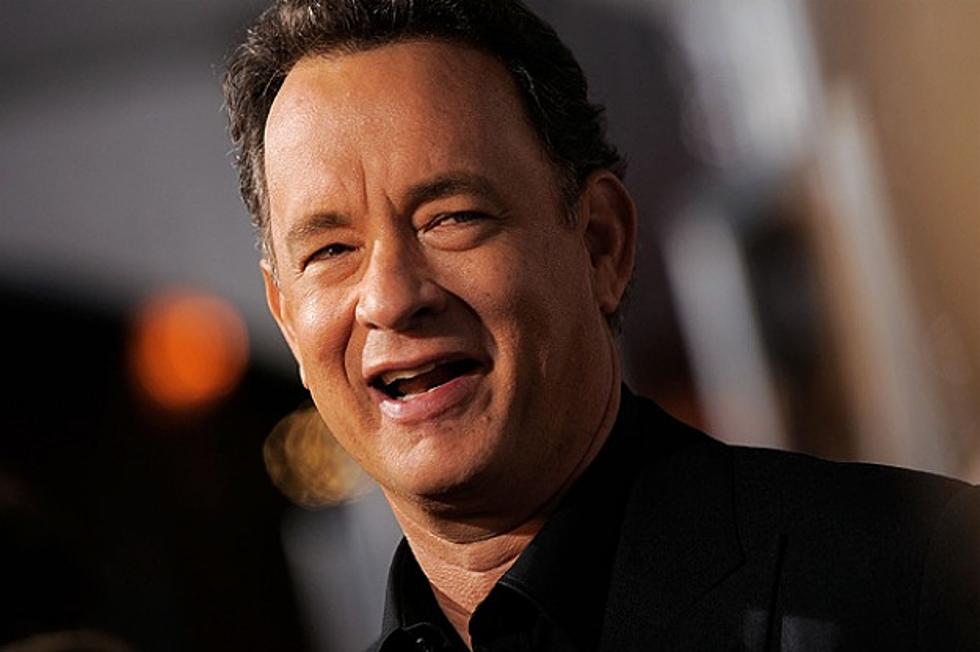 Getty Images
We've loved him since the '80s with roles in films like 'Big' and 'Bachelor Party,' and he continues to wow us today, especially in 'Cloud Atlas.' In today's Way Back When, we travel way, way back to bring you a look at Tom Hanks' earlier roles.
Tom Hanks' first feature film role was in this 1982 horror movie called 'He Knows You're Alone,' about a young engaged woman who is stalked by a psycho and reaches out to an ex-boyfriend for help. Watch Hanks in the clip below as his character uses his limited psychology class knowledge to try and be helpful at a carnival. Yeah, that's a real scenario. Wanna Goober?
You've probably heard of this show by now, but in case you haven't, let us introduce you to the wonder and glory of 'Bosom Buddies.' The show ran from 1980 to 1982 and starred Tom Hanks and Peter Scolari as two guys who lose their cheap apartment, and the only one they can find is in a hotel for women -- so naturally they dress up as women named Buffy and Hildegard, and it's pretty damn awesome. The guys pretend to be brothers of Buffy and Hildegard so they don't have to stay dressed up all the time, and wacky hijinks ensue, etc. The intro to the show is a total classic, featuring Billy Joel's "My Life," and Tom Hanks and Peter Scolari running around in short shorts:
Hanks appeared on the TV show 'Taxi' as a college stoner in the 1982 episode "The Road Not Taken," in which the guys reflect on their pasts and the choices that led them to be who they are. You can watch Hanks eat some special brownies and contemplate whether he feels happy or sad in the clip below. He's a total scene-stealer:
In the episode titled "A Little Case of Revenge," Hanks plays Dr. Dwayne Twitchell, a karate guy who goes to the diner to fight the Fonz, who has recently been attempting to civilize himself for his new love interest. But when Hanks embarrasses him, Fonzie's girlfriend gives him the go-ahead to get back to bad-ass mode:
You guys are in for a real treat. 'Mazes and Monsters' was this abysmal '82 TV movie about a group of friends who love the role-playing board game of the same name. The besties move their game to a mystical cavern, but then their pal Robbie (Hanks) starts having visions and thinks the game has become reality. In the scene below, Robbie's friends try to stop him from killing himself and then Hanks gives a cry-face that would embarrass Claire Danes, uttering the fantastic like, "JJ, what am I doin' here?!" So awesomely bad:
Hanks had a recurring role in few episodes of 'Family Ties' as Uncle Ned, and in a very special episode, we discover that ol' Ned has a drinking problem.