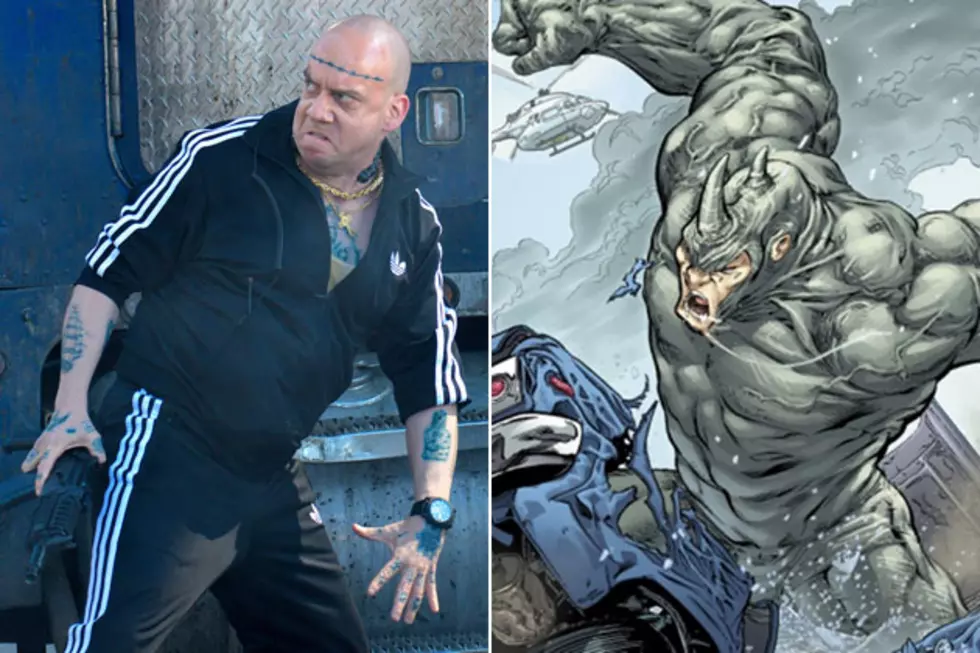 'Amazing Spider-Man 2′ Photos Show the Rhino on a Rampage
PacificCoastNews.com/Marvel
As 'The Amazing Spider-Man 2' crew is learning, the problem with shooting in the public eye are the paparazzi. Tons upon tons of set photos have already leaked out online, giving us first looks at Jamie Foxx's Electro, Emma Stone's Gwen Stacey and even Spidey's new suit. And now the action keeps coming.
Following director Marc Webb's unveiling of the first "official" photo of Paul Giamatti as the Rhino in 'The Amazing Spider-Man 2,' comes a full-body snapshot of the character wreaking havoc -- as the Rhino tends to do.
As the new pics show, the Rhino has commandeered a truck, found himself a fire arm and is now letting loose on the city. But have no fear -- as if Giamatti's version of this comic book villain could actually scare us in any way -- 'cause Spidey swoops in to save the day.
The internet has already been in an uproar over this particular casting choice for the Rhino, and we can only hope the film won't end up being a repeat of what happened in Sam Raimi's 'Spider-Man 3' -- too many villains pulling our focus in every direction. We've also got Dane Dehaan's Harry Osborn, Chris Cooper's Norma Osborn (aka The Green Goblin) and Shailene Woodley's Mary Jane to keep in mind.
Check out the latest set photos from 'The Amazing Spider-Man 2' and get your full look at Paul Giamatti's Rhino.