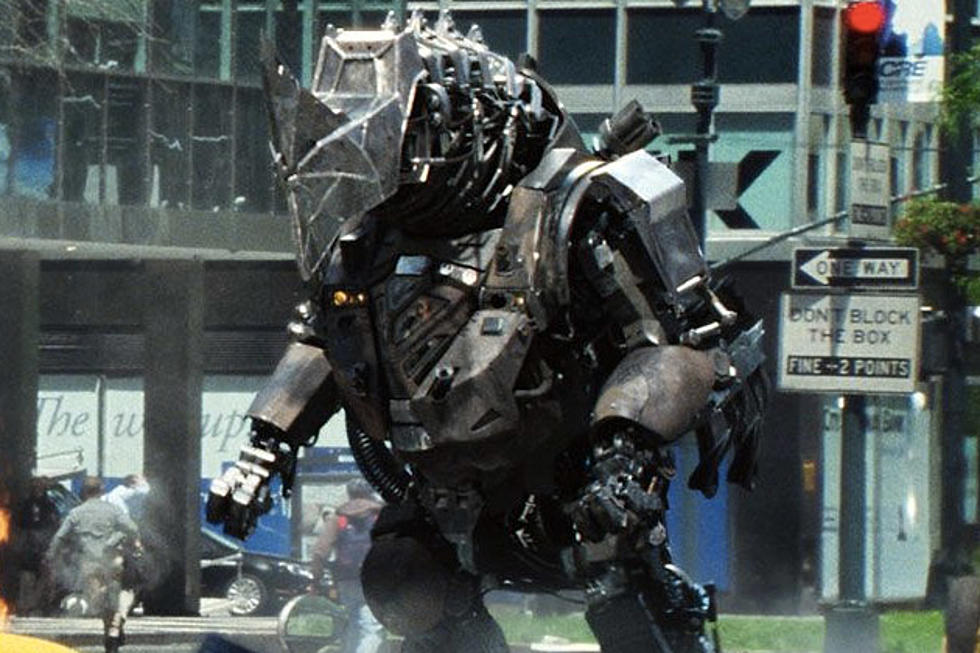 'The Amazing Spider-Man 2′ Concept Art Reveals What Rhino Almost Looked Like
Sony
Although 'The Amazing Spider-Man 2' spends most of its villain time on Jamie Foxx's Electro and Dane DeHaan's Green Goblin, it features a brief cameo from another member of Spidey's rogue's gallery: the Rhino. The new take on the classic villain divided fans from frame one, but some newly released concept art gives us a look at what he could have looked like.
Played by Paul Giamatti in a very silly performance, Aleksei Sytsevich begins the film as a tough Russian gangster and ends it rampaging through the streets of New York in deadly exoskeleton, prompting Spider-Man into action. The version of the Rhino seen in the film feels like a "realistic" take on the material, making him the pilot of a large vehicle rather than a guy in a rhinoceros costume that gives him super-strength. However, earlier designs stayed more true to the character's origins. As you can see from the images below, concept artist Jared Krichevsky designed a few takes that, while updated, feel significantly closer to the "classic" Rhino while giving him a 21st century update.
Personally, we prefer the finished version to these original designs, mainly because the suit in the film ultimately looks more like a rhino than the other designs do. Sure, we miss the more compact and simplified design of the comics, but these images don't capture a rampaging, hulking beast quite like the one that made it into the film. What do you think? Are these designs better than the one used in the final film?
'The Amazing Spider-Man 2' is currently in theaters.